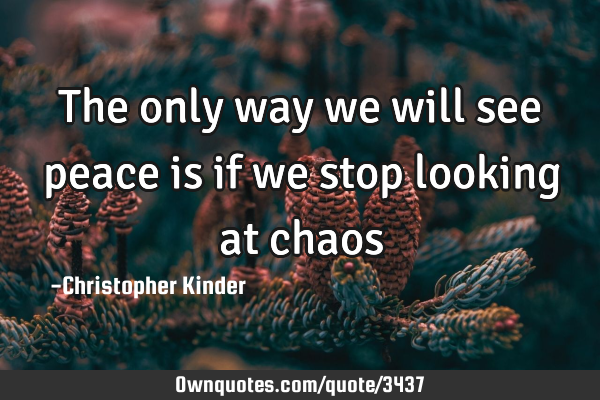 The only way we will see peace is if we stop looking at chaos -christopher kinder
Published On: February 06th 2011, Sunday @ 8:48:29 PM
Total Number of Views: 129
Categories: Confidence Life Peace
Keywords: Way Peace Stop Looking
More Quotes Like this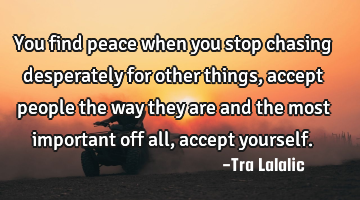 You find peace when you stop chasing desperately for other things, accept people the way they are..
People
Way
Peace
Find
Stop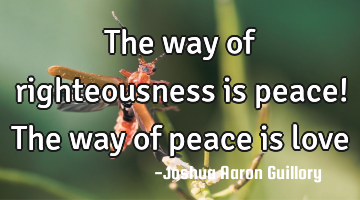 The way of righteousness is peace! The way of peace is..
Freedom Happiness Love Peace Truth
Love
Way
Peace
If you can eventually find a way to Love your greatest enemy, even if you haven't forgiven them yet,..
Life Love Peace Philosophy Wisdom
Love
Way
Find
Enemy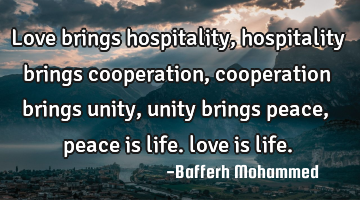 Love brings hospitality, hospitality brings cooperation, cooperation brings unity, unity brings..
Love
Life
Peace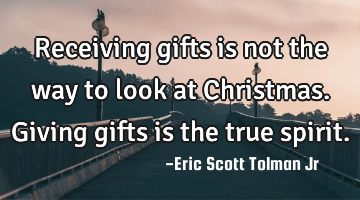 Receiving gifts is not the way to look at Christmas. Giving gifts is the true..
Way
Look
Giving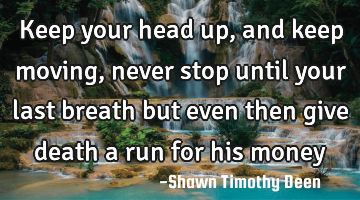 Keep your head up, and keep moving, never stop until your last breath but even then give death a..
Confidence Courage Death Goal Leadership
Give
Keep
Money
Death
Stop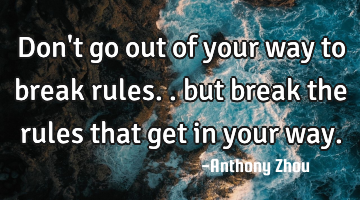 Don't go out of your way to break rules.. but break the rules that get in your..
Confidence Courage Creativity Life Short
Way