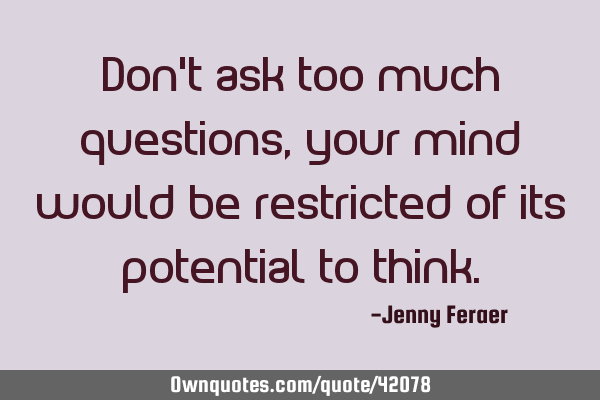 Don't ask too much questions, your mind would be restricted of its potential to think. -jenny feraer
Published On: July 20th 2014, Sunday @ 5:21:52 AM
Total Number of Views: 117
Categories: Wisdom
More Quotes Like this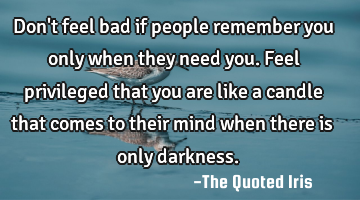 Don't feel bad if people remember you only when they need you. Feel privileged that you are like a..
People
Need
Mind
Feel
Bad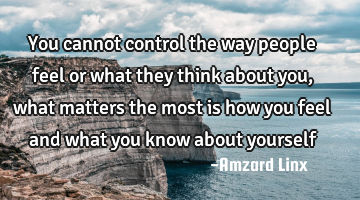 You cannot control the way people feel or what they think about you, what matters the most is how..
Confidence Goal Imagination Inspirational Wisdom
People
Know
Way
Think
Feel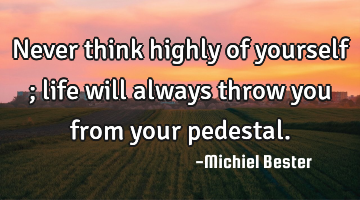 Never think highly of yourself ; life will always throw you from your..
Business Life Short Success Truth
Life
Think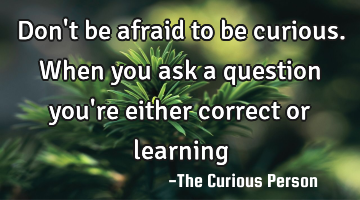 Don't be afraid to be curious. When you ask a question you're either correct or..
Inspirational Success Truth Wisdom
Afraid
Question
Learning
Correct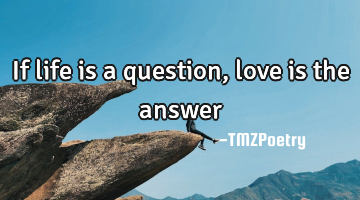 If life is a question, love is the answer..
Life Love Nature Philosophy Religion
Love
Life
Question
Answer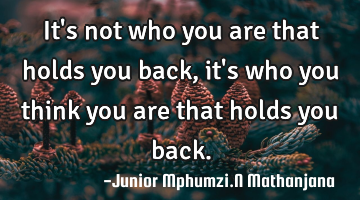 It's not who you are that holds you back, it's who you think you are that holds you..
Think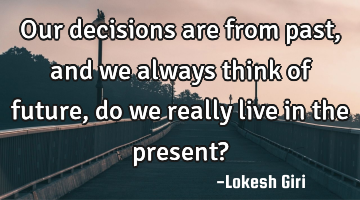 Our decisions are from past, and we always think of future, do we really live in the present?..
Think
Future
Past
Present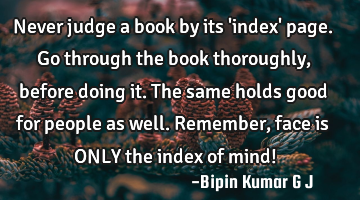 Never judge a book by its 'index' page. Go through the book thoroughly, before doing it. The same..
People
Mind
Face
Remember
Judge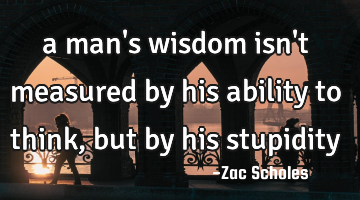 A man's wisdom isn't measured by his ability to think, but by his stupidity..
Think
Wisdom
Ability
The man who thinks the unthinkable bears the mind where wonders are about to be..
Mind