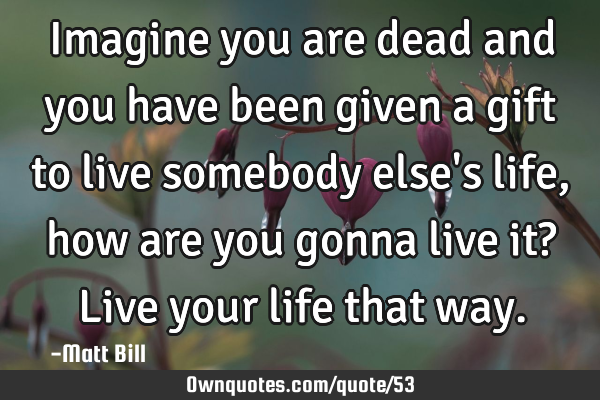 Imagine you are dead and you have been given a gift to live somebody else's life, how are you gonna live it? Live your life that way. -Matt Bill
Published On: September 19th 2009, Saturday @ 10:35:12 PM
Total Number of Views: 239
Keywords: Life Way Dead Gift Keyphrases: Your Life
More Quotes Like this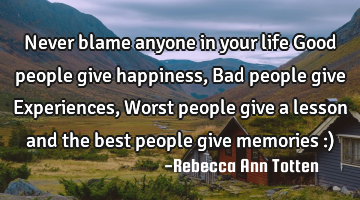 Never blame anyone in your life Good people give happiness, Bad people give Experiences, Worst..
Education Family Friendship Life Relationship
Life
People
Give
Bad
Happiness
If you want people to remember you a certain way, then live your life the way you want to be..
Life
People
Want
Way
Remember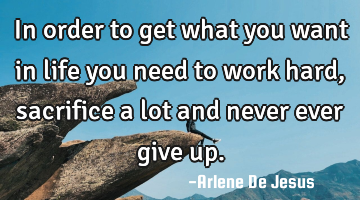 In order to get what you want in life you need to work hard, sacrifice a lot and never ever give..
Life
Want
Need
Give
Work
Life is what you make it. Your imagination is the only thing that will place you at a better stage..
Inspirational Life Success Truth Wisdom
Life
Place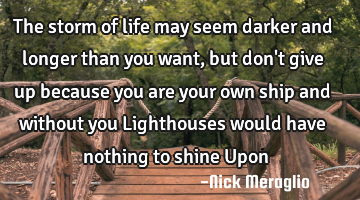 The storm of life may seem darker and longer than you want, but don't give up because you are your..
Confidence Desire Dreams Hope Inspirational
Life
Want
Give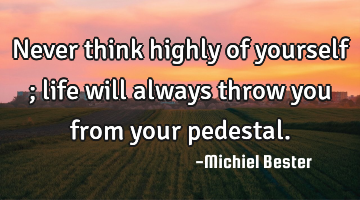 Never think highly of yourself ; life will always throw you from your..
Business Life Short Success Truth
Life
Think
Success is what you achieve, and beauty what you inherit. So it's up to you, you give importance to..
Life Love Marriage Opportunity Relationship
Time
Give
Success
Beauty