I wake up in a society where women are disrespected but that doesn't means i should follow their steps.I wake up in a society where corruption have eaten deep into it's marrow but that doesn't mean i should give a hand. I wake up in a society where a lot of misconducts,kidnaps,bomb blasts,massacres, and a lot of injustice reigns i should be an organ. It urges me to stand up and change it to a new world. -Bafferh Mohammed
Published On: July 26th 2015, Sunday @ 11:04:09 AM
Total Number of Views: 121
Categories: Change Inspirational Leadership
More Quotes Like this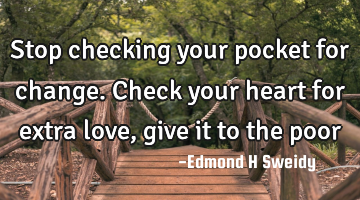 Stop checking your pocket for change. Check your heart for extra love, give it to the..
Love
Heart
Give
Change
Stop
Change the world when you are single; because once your are married you can't even change the T. V..
World
Change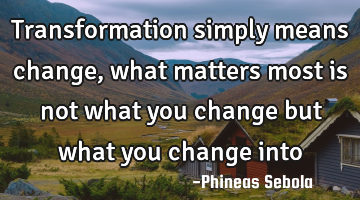 Transformation simply means change, what matters most is not what you change but what you change..
Change Goal Inspirational Leadership Politics
Change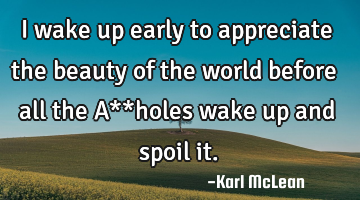 I wake up early to appreciate the beauty of the world before all the A**holes wake up and spoil..
World
Beauty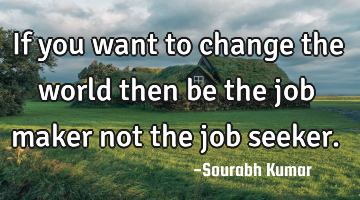 If you want to change the world then be the job maker not the job..
Change Creativity Leadership Short
World
Want
Change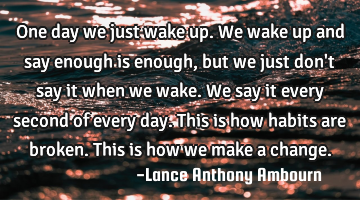 One day we just wake up. We wake up and say enough is enough, but we just don't say it when we..
Change Confidence Dreams Failure Goal
Day
Change
Broken
Second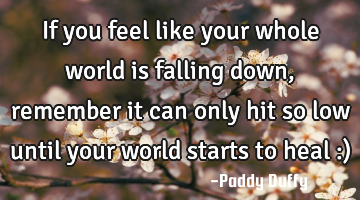 If you feel like your whole world is falling down, remember it can only hit so low until your world..
Change Confidence Truth Wisdom
World
Feel
Remember
Only by changing present can one change the..
Change Inspirational Optimism Short Time
Change
Future
Present