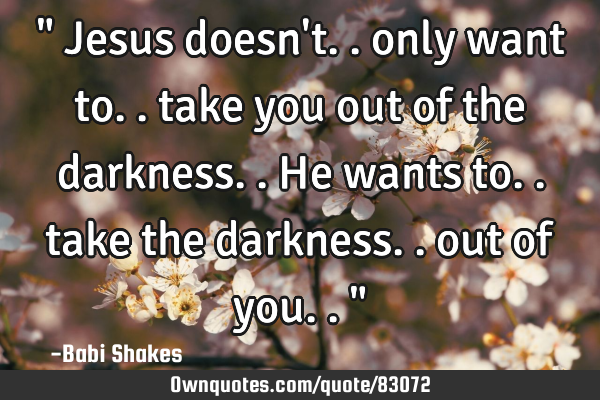 " Jesus doesn't.. only want to.. take you out of the darkness.. He wants to.. take the darkness.. out of you.. " -Babi Shakes
Published On: June 05th 2016, Sunday @ 4:27:58 AM
Total Number of Views: 103
Categories: God
More Quotes Like this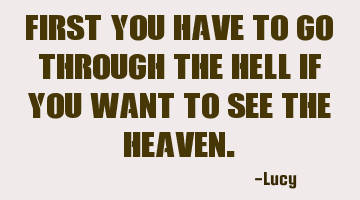 First you have to go through the Hell if you want to see the H..
Death Dreams God Inspirational Life
Want
Hell
Heaven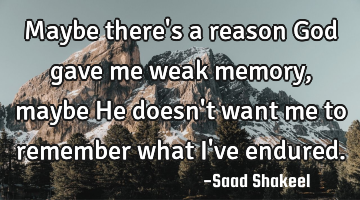 Maybe there's a reason God gave me weak memory, maybe He doesn't want me to remember what I've..
God
Want
Remember
Reason
Weak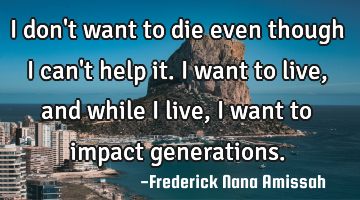 I don't want to die even though I can't help it. I want to live, and while I live, I want to impact..
Want
Die
Help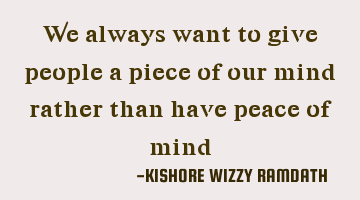 We always want to give people a piece of our mind rather than have peace of..
People
Want
Mind
Peace
Give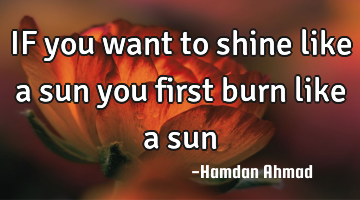 IF you want to shine like a sun you first burn like a..
Want
Sun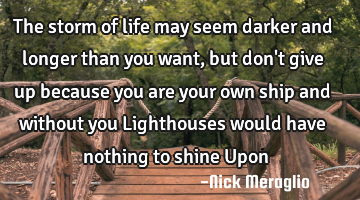 The storm of life may seem darker and longer than you want, but don't give up because you are your..
Confidence Desire Dreams Hope Inspirational
Life
Want
Give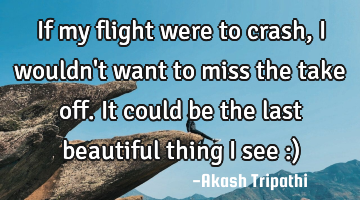 If my flight were to crash, I wouldn't want to miss the take off. It could be the last beautiful..
Beauty Imagination Philosophy Positive Attitude
Want
Beautiful
Miss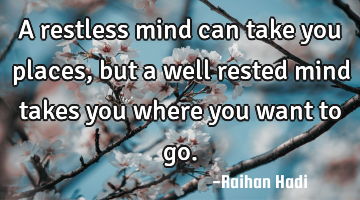 A restless mind can take you places, but a well rested mind takes you where you want to..
Life Optimism Patience Philosophy Success
Want
Mind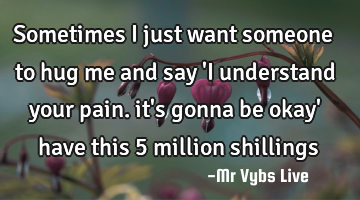 Sometimes I just want someone to hug me and say 'I understand your pain. it's gonna be okay' have..
Funny Life Love Relationship falling in love
Want
Pain
Understand