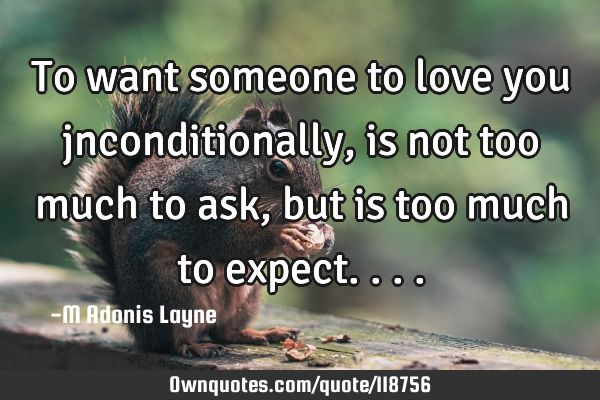 To want someone to love you jnconditionally, is not too much to ask, but is too much to expect.... -M Adonis Layne
Published On: September 12th 2017, Tuesday @ 1:10:58 AM
Total Number of Views: 52
Categories: Desire Happiness Love Philosophy Relationship
More Quotes Like this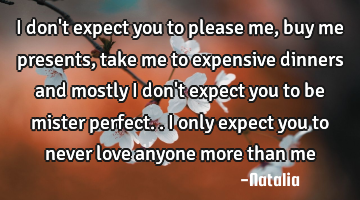 I don't expect you to please me, buy me presents, take me to expensive dinners and mostly I don't..
Love
Expect
Buy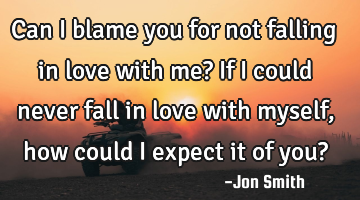 Can I blame you for not falling in love with me? If I could never fall in love with myself, how..
Forgiveness Loneliness Love Philosophy Romantic
Love
Expect
Blame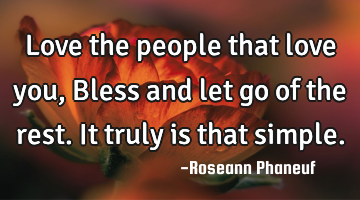 Love the people that love you, Bless and let go of the rest. It truly is that..
Desire Dreams Happiness Love Peace
Love
People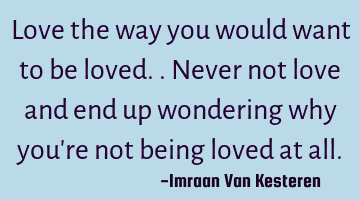 Love the way you would want to be loved.. Never not love and end up wondering why you're not being..
Friendship Love Relationship Romantic
Love
Want
Way
Being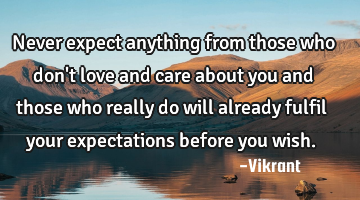 Never expect anything from those who don't love and care about you and those who really do will..
Love
Care
Wish
Expect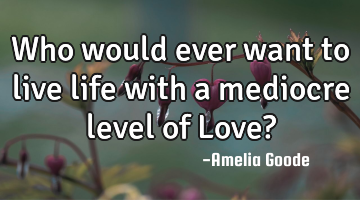 Who would ever want to live life with a mediocre level of Love?..
Life Love Philosophy Truth Wisdom
Love
Life
Want
If you really want to fall in love with the most promising person then fall in love with yourself..
Funny Inspirational Life Love Philosophy
Love
Want
Experience