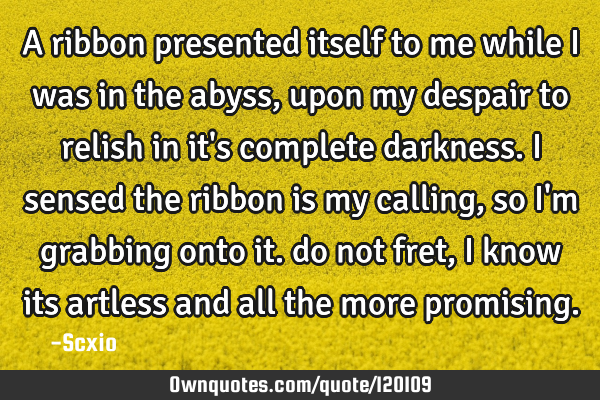 A ribbon presented itself to me while I was in the abyss, upon my despair to relish in it's complete darkness. I sensed the ribbon is my calling, so i'm grabbing onto it. do not fret, I know its artless and all the more promising. -Scxio
Published On: October 08th 2017, Sunday @ 12:06:48 AM
Total Number of Views: 96
Keywords: Know Darkness
More Quotes Like this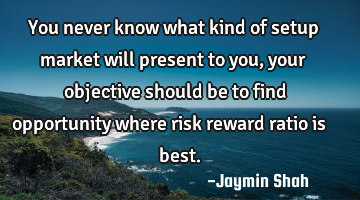 You never know what kind of setup market will present to you, your objective should be to find..
Business Imagination Opportunity Success Time
Know
Find
Present
Opportunity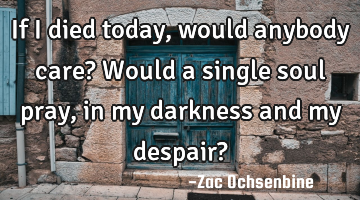 If I died today, would anybody care? Would a single soul pray, in my darkness and my despair?..
Soul
Today
Care
Darkness
Single
Many people don't know Jeff Bezos, but they know Amazon. The sense is, promote your business not..
People
Know
Self
Sense
Business
Believing your promise is like believing in Santa Claus; You know it exists, but it's never going..
Know
Happen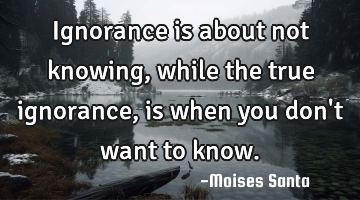 Ignorance is about not knowing, while the true ignorance, is when you don't want to..
Know
Want
Knowing
Ignorance
Appreciate every moment, you never know when it's the last..
Philosophy Truth Wisdom heart break
Know
Moment
When you hear your parents shout your whole name, you know you are in..
Know
Parents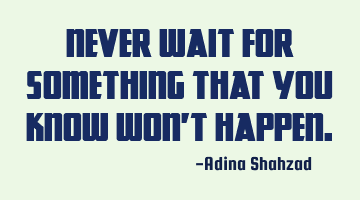 Never wait for something that you know won't..
Life Love Short One liners heart break
Know
Happen
Wait