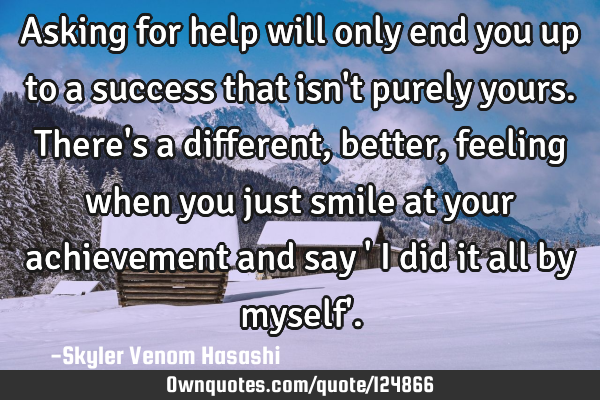 Asking for help will only end you up to a success that isn't purely yours. There's a different, better, feeling when you just smile at your achievement and say ' I did it all by myself'. -Skyler Venom Hasashi
Published On: January 13th 2018, Saturday @ 6:28:27 AM
Total Number of Views: 56
Categories: Confidence Courage Dreams Goal Success
Keywords: Success Smile Help Different Feeling
More Quotes Like this
Success is not happiness, this truth you must know. You may have everything, but what's the use of..
Happiness Inspirational Success Truth
Know
Truth
Success
Happiness
Smile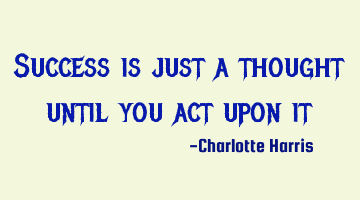 Success is just a thought until you act upon..
Business Change Goal Short Success
Success
Thought
Act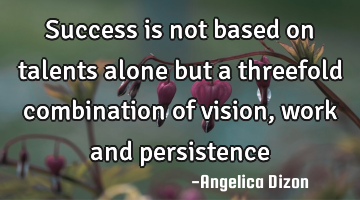 Success is not based on talents alone but a threefold combination of vision, work and..
Change Desire Dreams Faith Goal
Success
Work
Alone
Calling for change and being part of making change are two very different things. Stop calling for..
Change Confidence Courage Opportunity Success
Want
Being
Change
Stop
Different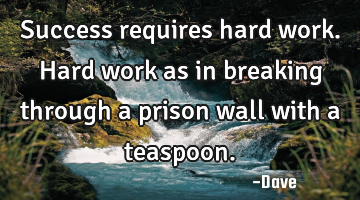 Success requires hard work. Hard work as in breaking through a prison wall with a..
Business Desire Dreams Education Short
Success
Work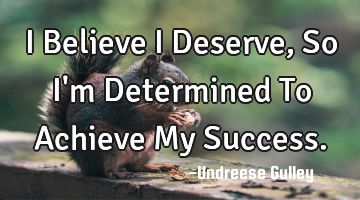 I Believe I Deserve, So I'm Determined To Achieve My S..
Change Confidence Courage Desire Dreams
Success
Believe
Life and success is an immortal race, there is no finish..
Goal Inspirational Opportunity Success Wisdom
Life
Success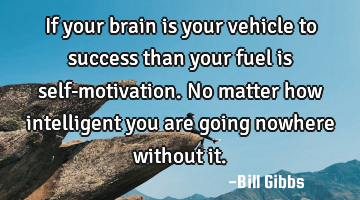 If your brain is your vehicle to success than your fuel is self-motivation. No matter how..
Success
Matter
Self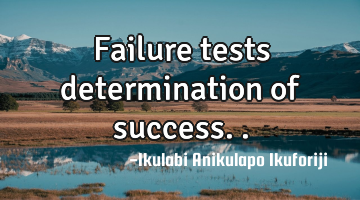 Failure tests determination of..
Creativity Failure Goal Success One liners
Success
Failure