Conversations with Luther and Josh (17 of 20) [The tree or house planted in the same as a previous tree or house is still the same, of the same, a change, but different, but still the same and perfect, the perfect change, the perfect same, the old new, the new old, the same old, the same ole new, the new, the old, always old, always new! in whatever house, state, place, state, condition or nothingness of the nothing or empty space or therefrom, or thereafterwards from, from it, the nothingness of everything or nothingness as everything! and yes, state was or is repeated, isn't it?! is it not a different yet same state!? or place, or condition, or nothingness or somethingness, or imagination or thought or true or real, or perfect! a fake as real or real as fake if fake is real and real is fake? A fic, fiction, or crucifiction! a fictitious or fixture! or fecal or fickle or fucking or FECUNDITY or fee-con-deity or free-cunn-diety or free-coon-deity... - Joshua Aaron Guillory -Joshua Aaron Guillory
Published On: March 28th 2018, Wednesday @ 3:39:52 AM
Total Number of Views: 45
Categories: Change Happiness Love Marriage Peace Relationship
More Quotes Like this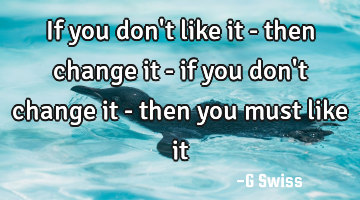 If you don't like it - then change it - if you don't change it - then you must like..
Change Life Love Relationship Wisdom
Change
When you think the last leaf from the tree of your life has fallen, plant a new..
Life
Think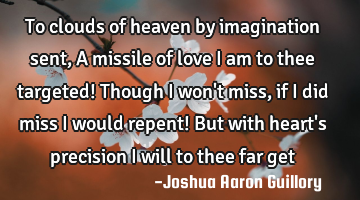 To clouds of heaven by imagination sent, A missile of love I am to thee targeted! Though I won't..
Freedom Happiness Love Peace Truth
Love
Heaven
Miss
Imagination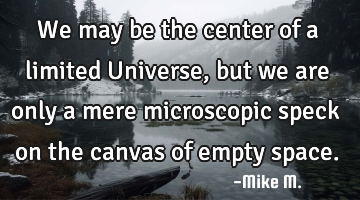 We may be the center of a limited Universe, but we are only a mere microscopic speck on the canvas..
Universe
Space
Empty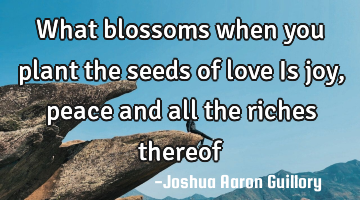 What blossoms when you plant the seeds of love Is joy, peace and all the riches thereof..
Freedom Happiness Love Peace Truth
Love
Peace
Joy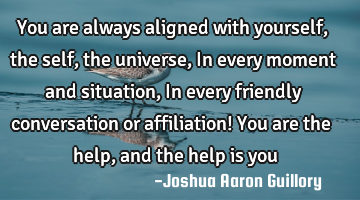 You are always aligned with yourself, the self, the universe, In every moment and situation, In..
Freedom Happiness Love Peace Truth
Self
Help
Moment
Universe
Situation
Calling for change and being part of making change are two very different things. Stop calling for..
Change Confidence Courage Opportunity Success
Want
Being
Change
Stop
Different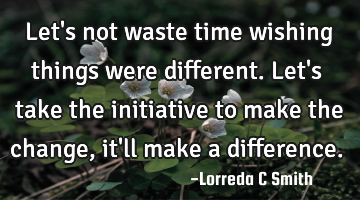 Let's not waste time wishing things were different. Let's take the initiative to make the change,..
Time
Change
Different
Difference
Waste
It's impossible to change the world but it is possible to change ourselves by looking at the world..
Change Creativity Dreams Opportunity
World
Change
Different
Looking
Impossible