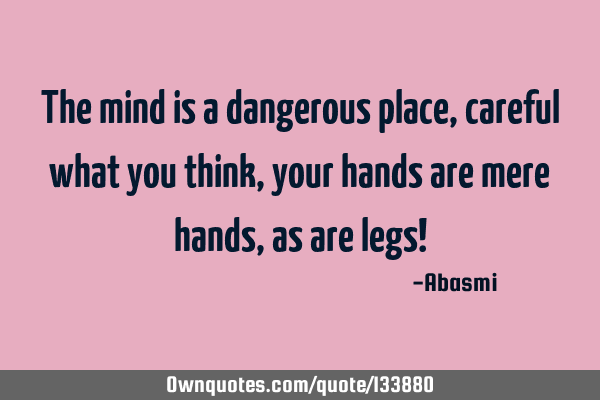 The mind is a dangerous place, careful what you think,your hands are mere hands, as are legs! -Abasmi
Published On: May 07th 2018, Monday @ 6:15:26 AM
Total Number of Views: 45
Categories: Desire Dreams Goal Life Truth Wisdom
More Quotes Like this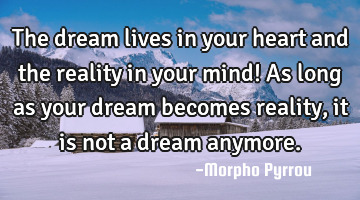 The dream lives in your heart and the reality in your mind! As long as your dream becomes reality,..
Desire Dreams Life Truth Wisdom
Heart
Mind
Dream
Reality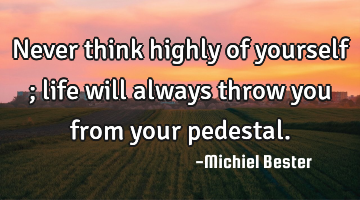 Never think highly of yourself ; life will always throw you from your..
Business Life Short Success Truth
Life
Think
Be careful when you put your mouth on people. What they're going through today that you're..
Change Life Philosophy Truth Wisdom
People
Today
Tomorrow
Life is what you make it. Your imagination is the only thing that will place you at a better stage..
Inspirational Life Success Truth Wisdom
Life
Place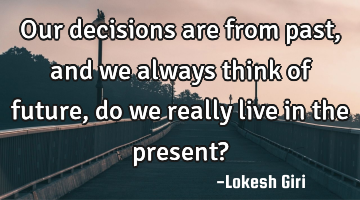 Our decisions are from past, and we always think of future, do we really live in the present?..
Think
Future
Past
Present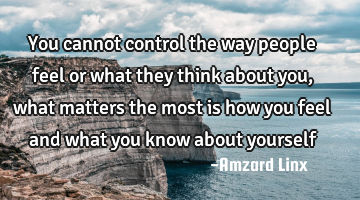 You cannot control the way people feel or what they think about you, what matters the most is how..
Confidence Goal Imagination Inspirational Wisdom
People
Know
Way
Think
Feel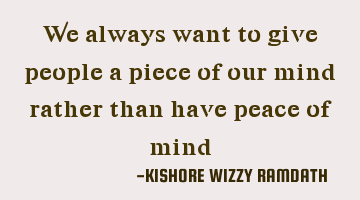 We always want to give people a piece of our mind rather than have peace of..
People
Want
Mind
Peace
Give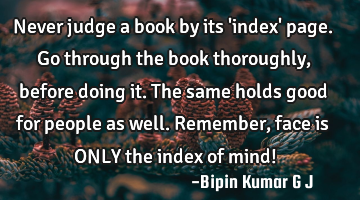 Never judge a book by its 'index' page. Go through the book thoroughly, before doing it. The same..
People
Mind
Face
Remember