Trust your instinct it will never fail you; in nutshell belief in yourself even at your weakness instinct is there to make you stronger.... -Kayode Seyi Tayo
Published On: June 08th 2018, Friday @ 3:15:04 AM
Total Number of Views: 35
Categories: Confidence Courage Freedom Inspirational Short
More Quotes Like this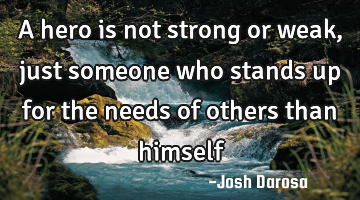 A hero is not strong or weak, just someone who stands up for the needs of others than..
Confidence Imagination Short Wisdom
Strong
Weak
I always remind my strength, not to be weak when it's necessary to be..
Confidence Courage Freedom Inspirational
Strong
Strength
Weak
Our weakness is not in failing, but in giving up every time we..
Time
Giving
Fail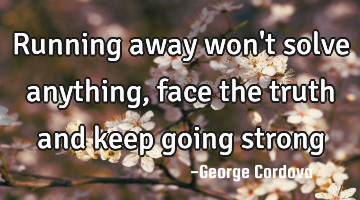 Running away won't solve anything, face the truth and keep going..
Confidence Courage Inspirational
Truth
Keep
Face
Strong
Challenges do not make us strong or weak; they simply make us discover who we really are; either..
Courage Faith Hope Imagination Life
Strong
Weak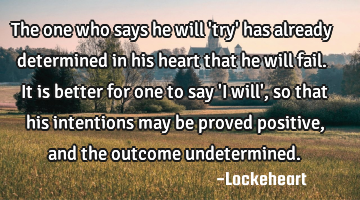 The one who says he will 'try' has already determined in his heart that he will fail. It is better..
Heart
Positive
Fail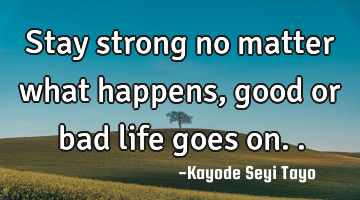 Stay strong no matter what happens, good or bad life goes..
Life
Bad
Matter
Strong
Stay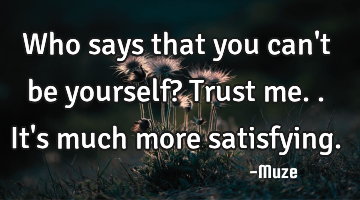 Who says that you can't be yourself? Trust me.. It's much more..
Beauty Freedom Happiness Inspirational Short
Trust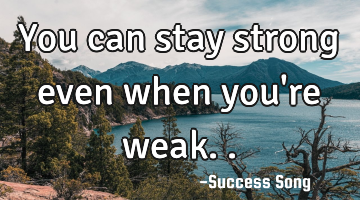 You can stay strong even when you're..
Strong
Stay
Weak