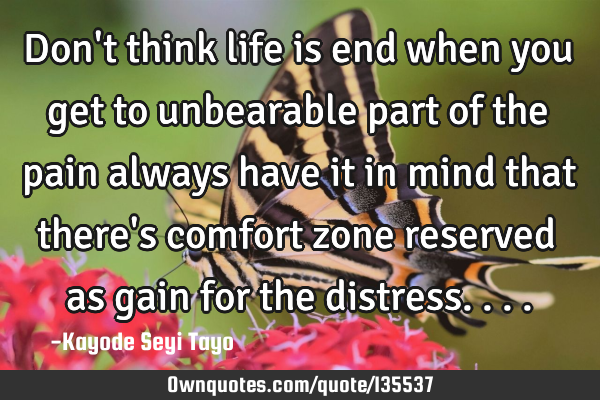 Don't think life is end when you get to unbearable part of the pain always have it in mind that there's comfort zone reserved as gain for the distress.... -Kayode Seyi Tayo
Published On: June 09th 2018, Saturday @ 4:36:35 AM
Total Number of Views: 35
Categories: Faith Freedom Optimism Sad Success
More Quotes Like this
When you think the last leaf from the tree of your life has fallen, plant a new..
Life
Think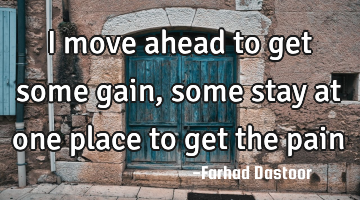 I move ahead to get some gain, some stay at one place to get the pain..
Pain
Place
Stay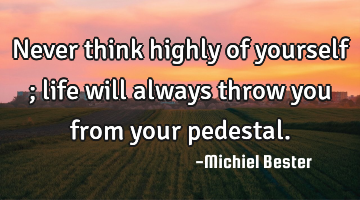 Never think highly of yourself ; life will always throw you from your..
Business Life Short Success Truth
Life
Think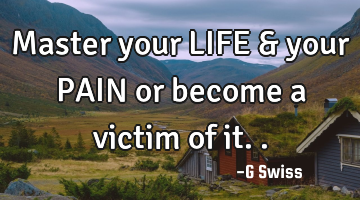 Master your LIFE & your PAIN or become a victim of..
Anger Forgiveness Inspirational Life Sad
Life
Pain
In life what you ASPIRE will TRANSPIRE- be it Loss or Gain, Sun or Rain, Joy or P..
Life
Pain
Joy
Sun
Rain
The melting pot of life involves, joy, sorrow, and..
Change Courage Faith Life Optimism
Life
Pain
Joy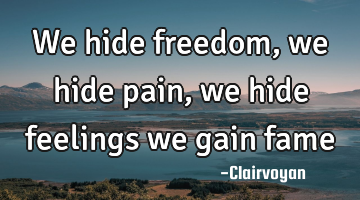 We hide freedom, we hide pain, we hide feelings we gain..
Pain
Freedom
Hide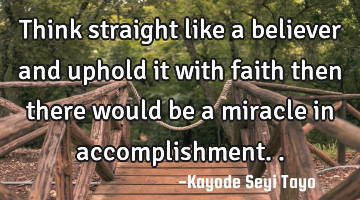 Think straight like a believer and uphold it with faith then there would be a miracle in..
Faith God Life Optimism Success
Think
Faith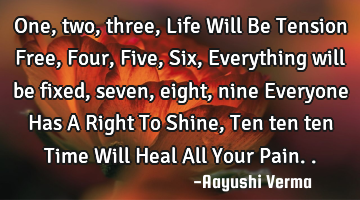 One, two, three, Life Will Be Tension Free, Four, Five, Six, Everything will be fixed, seven, eight,..
Life
Time
Pain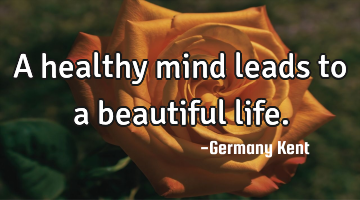 A healthy mind leads to a beautiful..
Inspirational Life Philosophy Success Wisdom
Life
Mind
Beautiful