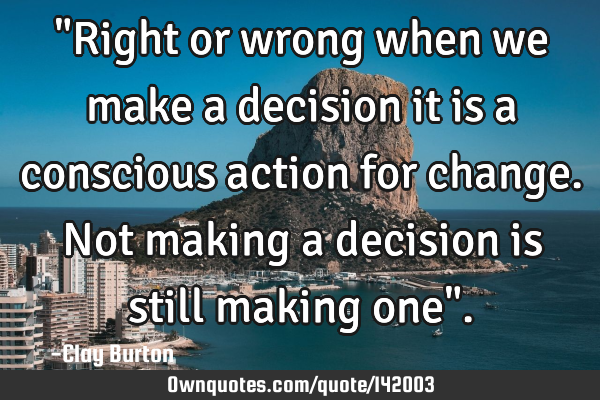 "Right or wrong when we make a decision it is a conscious action for change. Not making a decision is still making one". -Clay Burton
Published On: September 25th 2018, Tuesday @ 7:56:04 PM
Total Number of Views: 24
Categories: Change Goal Life Optimism Philosophy Truth
More Quotes Like this
People and things change but principles and values remain unchanged. Always uphold..
People
Change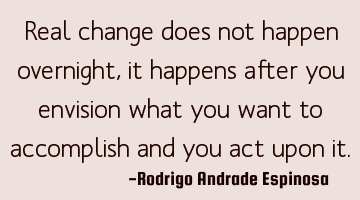 Real change does not happen overnight, it happens after you envision what you want to accomplish..
Change Dreams Education Goal Life
Want
Change
Act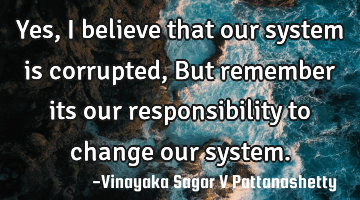 Yes, I believe that our system is corrupted, But remember its our responsibility to change our..
Change Hope Optimism Philosophy Politics
Change
Believe
Remember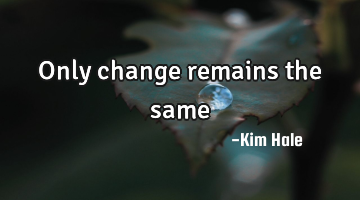 Only change remains the..
Change Life Philosophy Short One liners
Change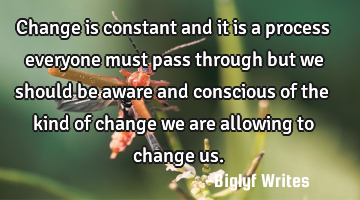 Change is constant and it is a process everyone must pass through but we should be aware and..
Change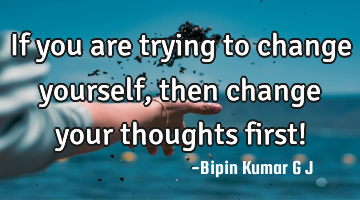 If you are trying to change yourself, then change your thoughts first!..
Change Inspirational Life Truth
Change
Trying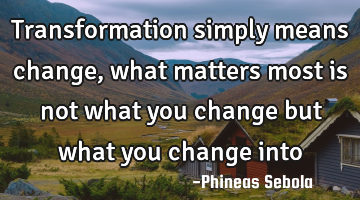 Transformation simply means change, what matters most is not what you change but what you change..
Change Goal Inspirational Leadership Politics
Change