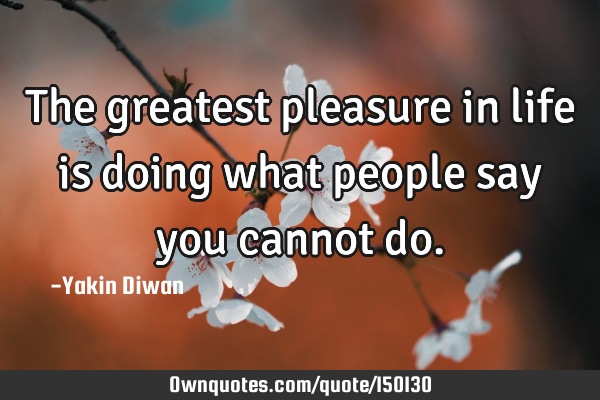 The greatest pleasure in life is doing what people say you cannot do. -Yakin Diwan
Published On: January 20th 2019, Sunday @ 3:39:25 PM
Total Number of Views: 35
Categories: Happiness Life Short One liners
Keywords: Life People
More Quotes Like this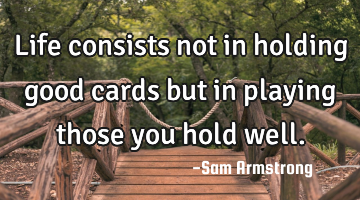 Life consists not in holding good cards but in playing those you hold..
Life
Hold
If you want people to remember you a certain way, then live your life the way you want to be..
Life
People
Want
Way
Remember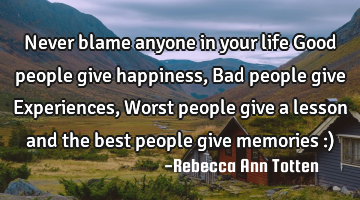 Never blame anyone in your life Good people give happiness, Bad people give Experiences, Worst..
Education Family Friendship Life Relationship
Life
People
Give
Bad
Happiness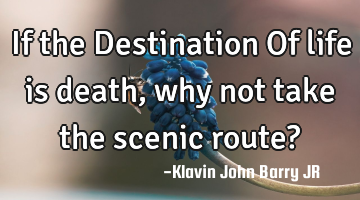 If the Destination Of life is death, why not take the scenic route?..
Life
Death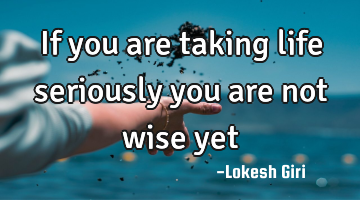 If you are taking life seriously you are not wise..
Funny Life Short Wisdom One liners
Life
Wise
Taking
Life won't be around forever so live it before its..
Life
Forever
The difficult parts of your journey in life are your greatest..
Life
Journey