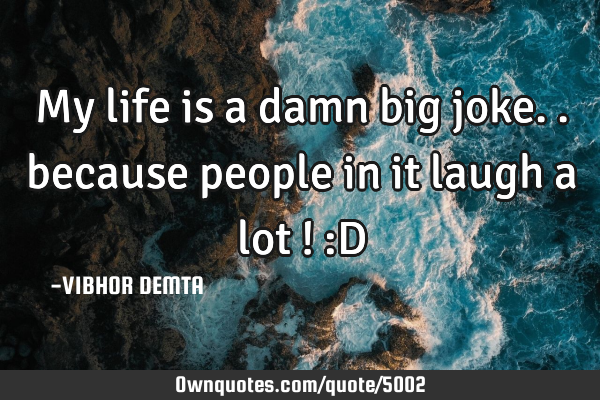 My life is a damn big joke.. because people in it laugh a lot ! :D -VIBHOR DEMTA
Published On: May 13th 2011, Friday @ 5:44:57 PM
Total Number of Views: 215
Keywords: Life People Laugh Keyphrases: My Life
More Quotes Like this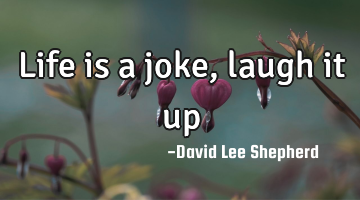 Life is a joke, laugh it..
Life
Laugh
If you want people to remember you a certain way, then live your life the way you want to be..
Life
People
Want
Way
Remember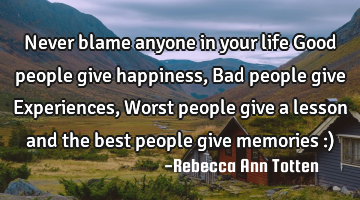 Never blame anyone in your life Good people give happiness, Bad people give Experiences, Worst..
Education Family Friendship Life Relationship
Life
People
Give
Bad
Happiness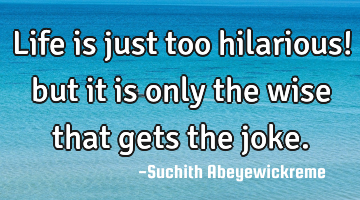 Life is just too hilarious! but it is only the wise that gets the..
Life
Wise
Old people always poke me at weddings, saying you are next. so I started doing it at funerals.. ,..
Life
People
Game
A court that sentences him life imprisonment thinks that people live all their..
Life
People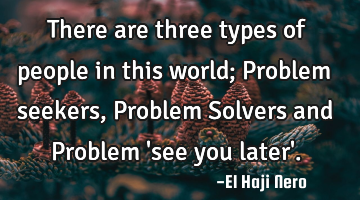 There are three types of people in this world; Problem seekers, Problem Solvers and Problem 'see..
People
World
Problem