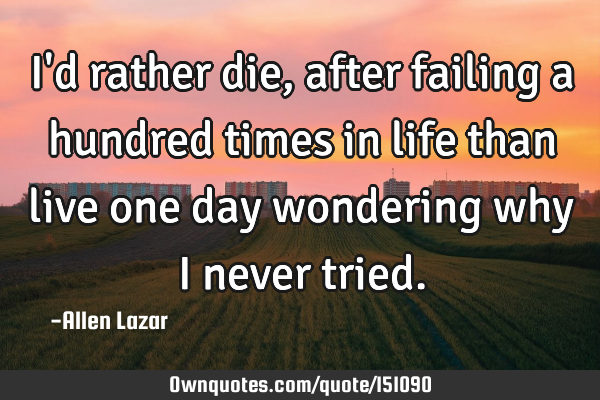 I'd rather die, after failing a hundred times in life than live one day wondering why I never tried. -Allen Lazar
Author's Comments: inspiration, truth, wisdom, success
Published On: February 02nd 2019, Saturday @ 9:31:20 AM
Total Number of Views: 9
Categories: Life Philosophy Success
Keywords: Life Day Die Keyphrases: One Day
More Quotes Like this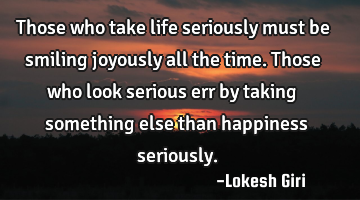 Those who take life seriously must be smiling joyously all the time. Those who look serious err by..
Life
Time
Look
Happiness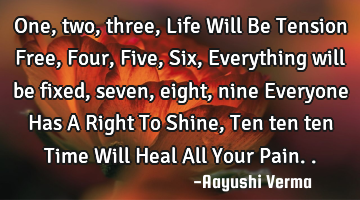 One, two, three, Life Will Be Tension Free, Four, Five, Six, Everything will be fixed, seven, eight,..
Life
Time
Pain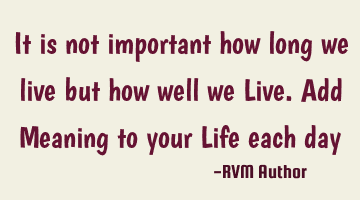 It is not important how long we live but how well we Live. Add Meaning to your Life each..
Life
Day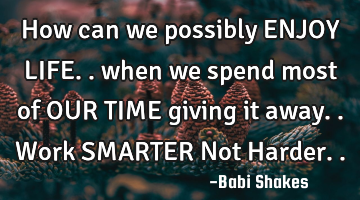 How can we possibly ENJOY LIFE.. when we spend most of OUR TIME giving it away.. Work SMARTER Not H..
Life
Time
Work
Enjoy
I never had time to understand what life is, I was busy..
Life
Time
Living
Understand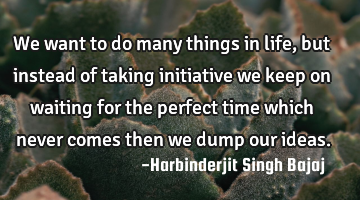 We want to do many things in life, but instead of taking initiative we keep on waiting for the..
Inspirational Life Opportunity Truth
Life
Time
Want
Keep
Waiting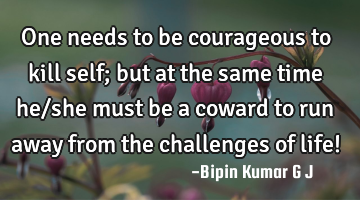 One needs to be courageous to kill self; but at the same time he/she must be a coward to run away..
Life
Time
Self
When life throws you a curve ball you can take a swing and hope for the best, or watch it go by and..
Life
Hope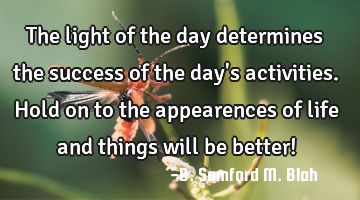 The light of the day determines the success of the day's activities. Hold on to the appearences of..
Life
Day
Success
Light
Hold