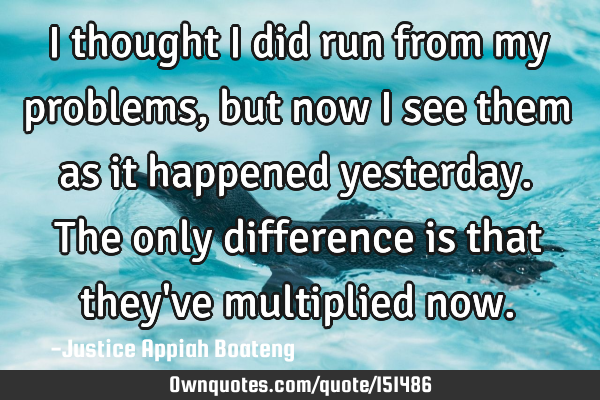 I thought I did run from my problems, but now I see them as it happened yesterday. The only difference is that they've multiplied now. -Justice Appiah Boateng
Published On: February 09th 2019, Saturday @ 9:56:39 PM
Total Number of Views: 2
Categories: Truth
Keywords: Thought Run Difference Yesterday
More Quotes Like this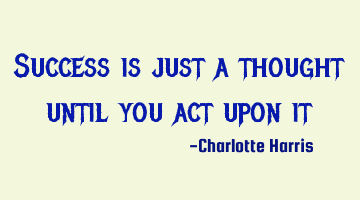 Success is just a thought until you act upon..
Business Change Goal Short Success
Success
Thought
Act
Be like rain; let them run for shelter even as they welcome..
Run
Rain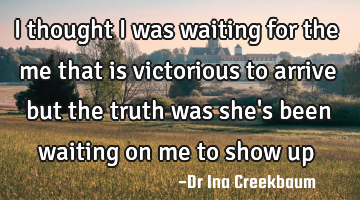 I thought I was waiting for the me that is victorious to arrive but the truth was she's been..
Change Courage Goal Inspirational Truth
Truth
Thought
Waiting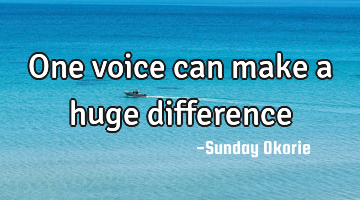 One voice can make a huge..
Inspirational Life Philosophy Relationship Success
Difference
Truth is constant. Whether yesterday, last year or in 20 years time. It doesn't..
Time
Truth
Change
Yesterday
Year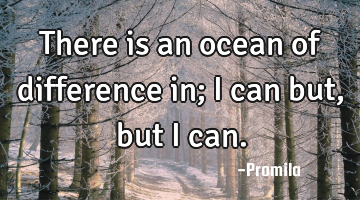 There is an ocean of difference in; I can but, but I..
Difference
We all have a brain, don't worry about that. The difference is, some of us actually exercise..
Difference
Brain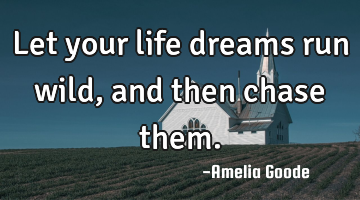 Let your life dreams run wild, and then chase..
Life
Run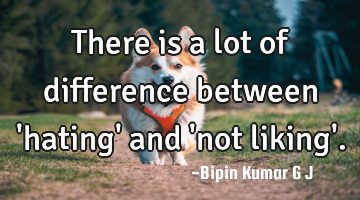 There is a lot of difference between 'hating' and 'not liking'..
Difference