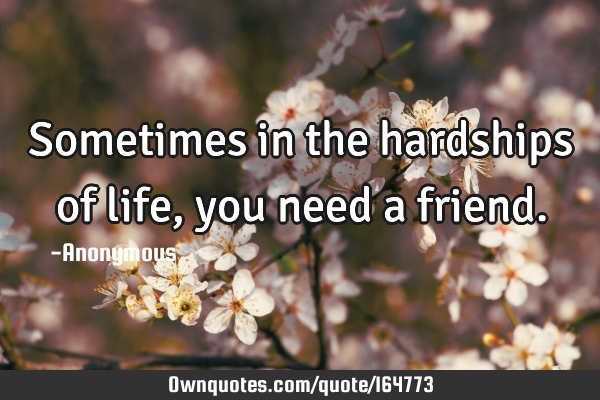 Sometimes in the hardships of life, you need a friend. -Anonymous
Published On: November 01st 2019, Friday @ 2:47:56 PM
Total Number of Views: 74
Categories: Friendship Life kindness
Keywords: Life Need Friend
More Quotes Like this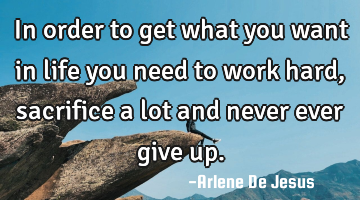 In order to get what you want in life you need to work hard, sacrifice a lot and never ever give..
Life Short Wisdom Positive Attitude Work
Life
Want
Need
Give
Work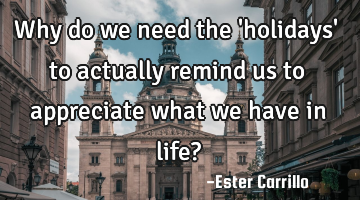 Why do we need the 'holidays' to actually remind us to appreciate what we have in life?..
Life
Need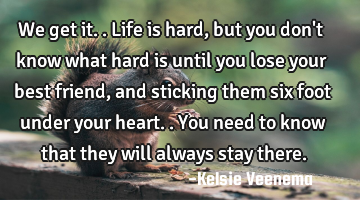 We get it.. Life is hard, but you don't know what hard is until you lose your best friend, and..
Life
Know
Heart
Need
Friend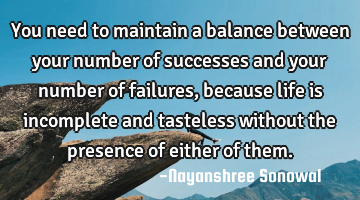 You need to maintain a balance between your number of successes and your number of failures,..
Life
Need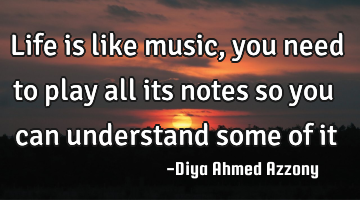 Life is like music, you need to play all its notes so you can understand some of..
Leadership Life Marriage Music
Life
Need
Understand
Music
Play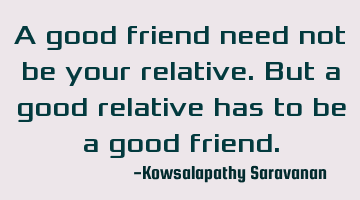 A good friend need not be your relative. But a good relative has to be a good..
Need
Friend