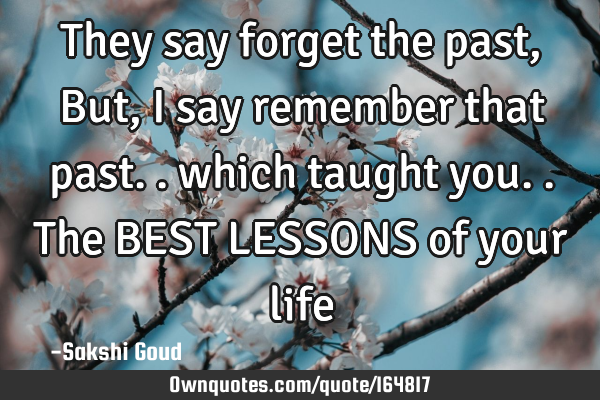 They say forget the past, But, I say remember that past.. which taught you.. The BEST LESSONS of your life -Sakshi goud
Published On: November 02nd 2019, Saturday @ 4:39:54 AM
Total Number of Views: 125
Categories: Inspirational
Keywords: Life Past Remember Forget Keyphrases: Your Life
More Quotes Like this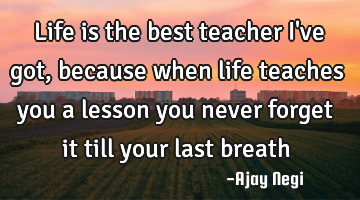 Life is the best teacher I've got, because when life teaches you a lesson you never forget it till..
Life
Forget
Breath
What's the use of bringing up the past? If it wasn't good then, it's not good now. Let it go and..
Inspirational Positive Attitude
Life
Past
Stay
Fly
If you want people to remember you a certain way, then live your life the way you want to be..
Life
People
Want
Way
Remember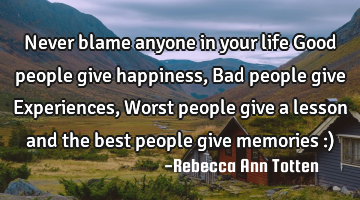 Never blame anyone in your life Good people give happiness, Bad people give Experiences, Worst..
Education Family Friendship Life Relationship
Life
People
Give
Bad
Happiness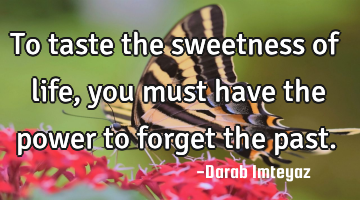 To taste the sweetness of life, you must have the power to forget the..
Life
Past
Power
Forget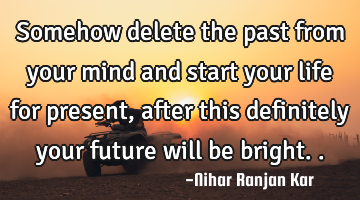 Somehow delete the past from your mind and start your life for present, after this definitely your..
Life
Mind
Future
Past
Present
If every moment in your life is a lesson.. then every person you have met was a teacher.. !..
Change Education Inspirational Patience
Life
Moment
Life's first lesson is that lessons are unavoidable, and to ignore one is merely to postpone it. A..
Life
Wise
Learning
Ignore
You know you have lived life to the fullest when you have no regrets about anything you have done..
Life
Know
Past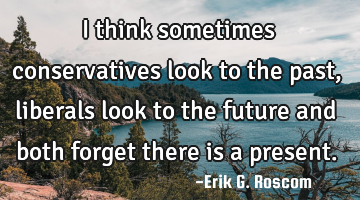 I think sometimes conservatives look to the past, liberals look to the future and both forget there..
Life Patriotism Philosophy Politics
Think
Look
Future
Past
Forget