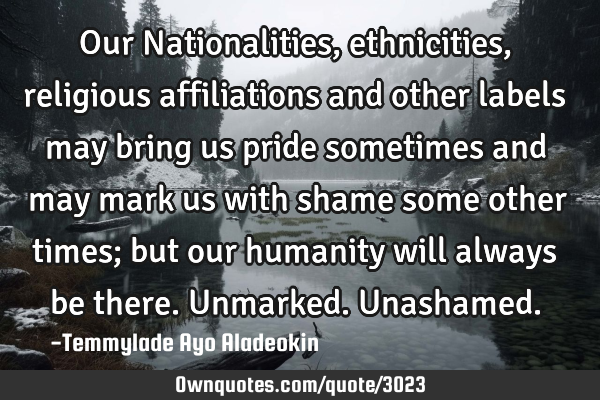 Our Nationalities, ethnicities, religious affiliations and other labels may bring us pride sometimes and may mark us with shame some other times; but our humanity will always be there. Unmarked. Unashamed. -Temmylade Ayo Aladeokin
Published On: January 06th 2011, Thursday @ 12:52:15 AM
Total Number of Views: 209
Categories: Change Philosophy
Keywords: Bring Humanity Pride
More Quotes Like this
A Nation Without Shame Is A Nation Without H..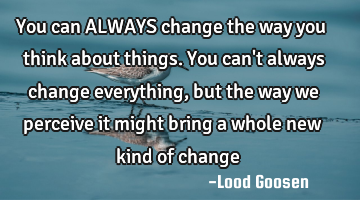 You can ALWAYS change the way you think about things. You can't always change everything, but the..
Change Inspirational Philosophy Success Truth
Way
Think
Change
Bring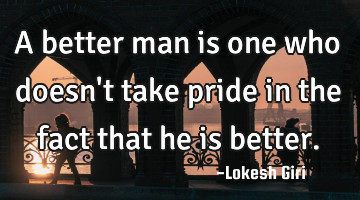 A better man is one who doesn't take pride in the fact that he is..
Life Philosophy Short One liners
Fact
Knowledge is edited by time; wisdom needs no..
Philosophy Wisdom One liners knowledge
Time
Knowledge
Wisdom
Let time alone be a player and yourself be..
Life Philosophy Short Wisdom One liners
Time
Alone
Don't waste time trying to be accepted by people that you cannot see in your..
Life Love Philosophy Relationship Wisdom
People
Time
Future
Trying
Waste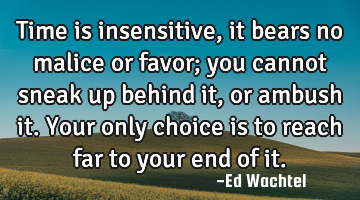 Time is insensitive, it bears no malice or favor; you cannot sneak up behind it, or ambush it. Your..
Time
Choice
Reach
Rich are those who have time, and right people to spend..
Friendship Philosophy Short Time
People
Time
Rich
Spend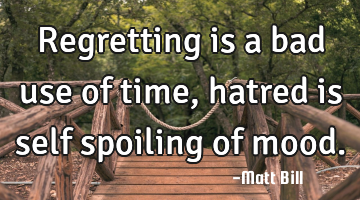 Regretting is a bad use of time, hatred is self spoiling of..
Time
Bad
Self
Hatred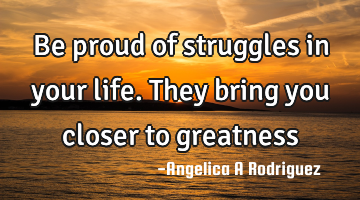 Be proud of struggles in your life. They bring you closer to..
Inspirational Life Philosophy Success
Life
Bring