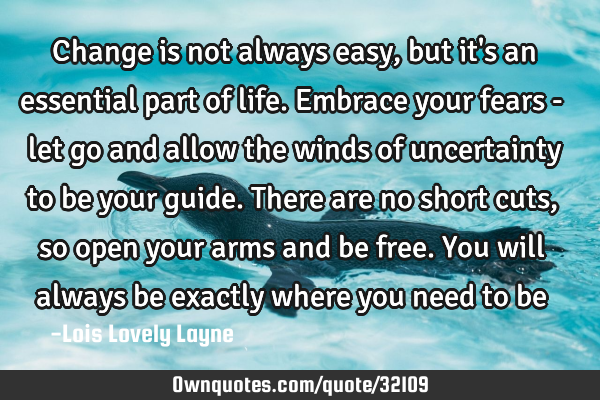 Change is not always easy, but it's an essential part of life. Embrace your fears - let go and allow the winds of uncertainty to be your guide. There are no short cuts, so open your arms and be free. You will always be exactly where you need to be -Lois Lovely Layne
Published On: February 04th 2014, Tuesday @ 10:38:36 AM
Total Number of Views: 432
Categories: Change Courage Freedom Inspirational Truth
Keywords: Life Need Change Open Embrace Arm Fear Wind Keyphrases: Let Go
More Quotes Like this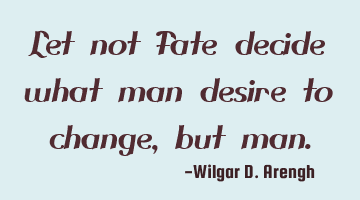 Let not Fate decide what man desire to change, but..
Change Courage Desire Faith Freedom
Change
Desire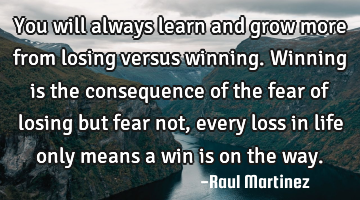 You will always learn and grow more from losing versus winning. Winning is the consequence of the..
Inspirational Life Philosophy Wisdom Fear
Life
Way
Learn
Fear
Grow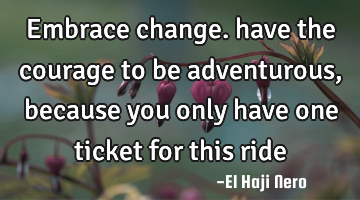 Embrace change. have the courage to be adventurous, because you only have one ticket for this..
Change
Courage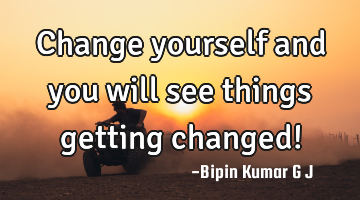 Change yourself and you will see things getting changed!..
Change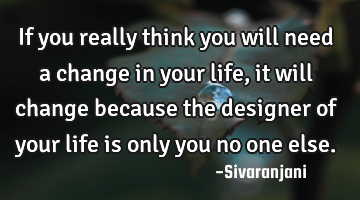 If you really think you will need a change in your life, it will change because the designer of..
Life
Think
Need
Change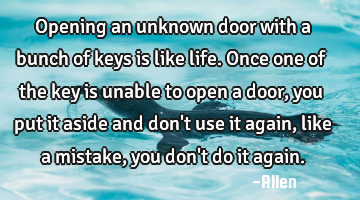 Opening an unknown door with a bunch of keys is like life. Once one of the key is unable to open a..
Life
Open
Mistake
Door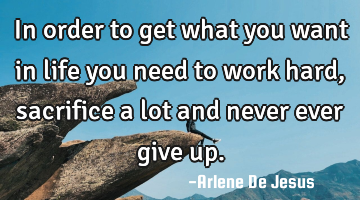 In order to get what you want in life you need to work hard, sacrifice a lot and never ever give..
Life Short Wisdom Positive Attitude Work
Life
Want
Need
Give
Work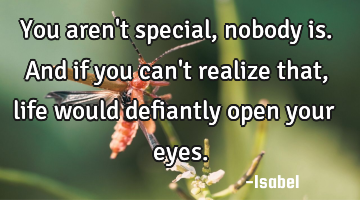 You aren't special, nobody is. And if you can't realize that, life would defiantly open your..
Life
Realize
Open