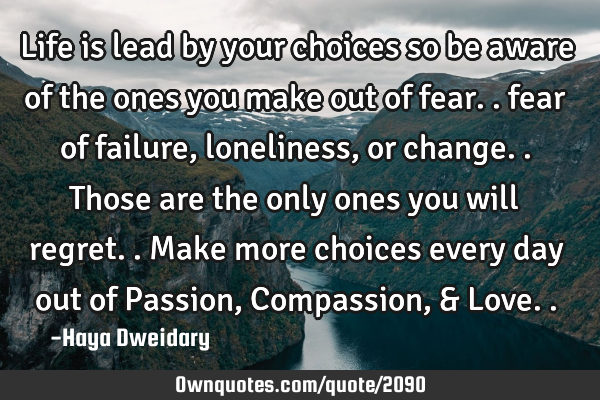 Life is lead by your choices so be aware of the ones you make out of fear.. fear of failure, loneliness, or change.. Those are the only ones you will regret.. Make more choices every day out of Passion, Compassion, & Love.. -Haya Dweidary
Published On: September 26th 2010, Sunday @ 12:44:49 PM
Total Number of Views: 202
Categories: Change Confidence Courage Dreams
Keywords: Love Life Day Change Fear Failure Passion Regret Keyphrases: Every Day
More Quotes Like this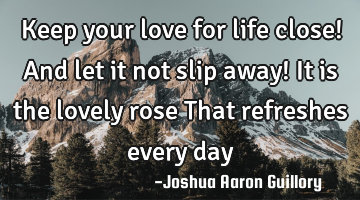 Keep your love for life close! And let it not slip away! It is the lovely rose That refreshes every..
Freedom Happiness Love Peace Truth
Love
Life
Day
Keep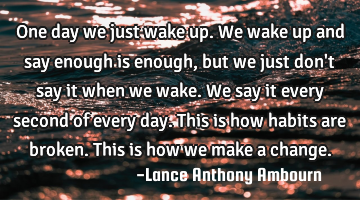 One day we just wake up. We wake up and say enough is enough, but we just don't say it when we..
Change Confidence Dreams Failure Goal
Day
Change
Broken
Second
Wake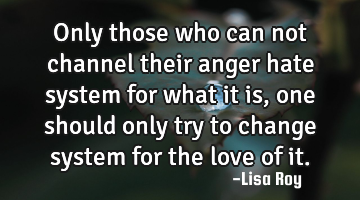 Only those who can not channel their anger hate system for what it is, one should only try to..
Love
Change
Try
Hate
Anger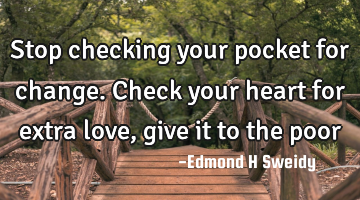 Stop checking your pocket for change. Check your heart for extra love, give it to the..
Change Heart Love Short Poverty
Love
Heart
Give
Change
Stop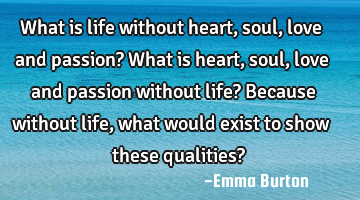 What is life without heart, soul, love and passion? What is heart, soul, love and passion without..
Love
Life
Heart
Soul
Exist
Wisdom is deeply committed, unwavering in love, compassion and understanding, founded in real..
Love
Fear
Living
Moment
Wisdom