"When it comes to parents there's respect and then there's fear. Respect is honoring them for who they are and what they've done for you and hopefully will do for you and tolerance on your behalf for the problems and disagreements you will have until they pass on. Fear on the other hand brings about terror, panic, trepidation and distance, possibly for a very long time" –JBR- -Jon Byron Rangel
Published On: March 09th 2011, Wednesday @ 9:49:31 AM
Total Number of Views: 265
Categories: Family
More Quotes Like this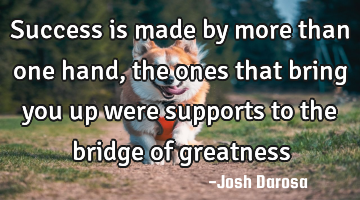 Success is made by more than one hand, the ones that bring you up were supports to the bridge of..
Success
Bring
Hand
To let go, is probably difficult but it will bring you happiness in the long run. Holding on to the..
Hope Inspirational Love Optimism Relationship
Happiness
Fear
Bring
Fear is a powerful illusion that one must rid himself of or his mind will be forever bound by the..
Time
Mind
Fear
Forever
Don't waste too much time to think about the problem.. use that time to RESOLVE..
Time
Think
Problem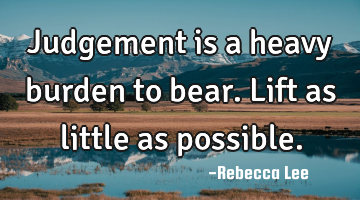 Judgement is a heavy burden to bear. Lift as little as..
The true essence of family resides in the amount of time spent together and not the amount of..
Time
Together