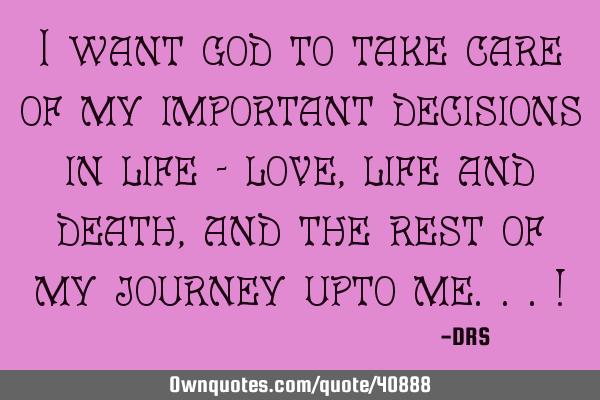 I want god to take care of my important decisions in life - love, life and death, and the rest of my journey upto me...! -DRS
Published On: June 29th 2014, Sunday @ 5:11:27 AM
Total Number of Views: 162
Categories: God
Keywords: Decision Importance
More Quotes Like this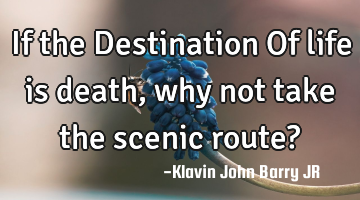 If the Destination Of life is death, why not take the scenic route?..
Life
Death
Death is a doorway to God. We celebrate Life and mourn Death, shouldn't we reverse it?..
Death God Life Philosophy Short
Life
God
Death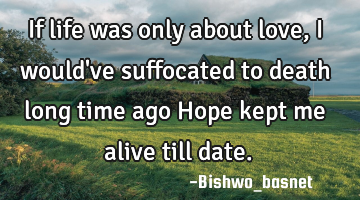 If life was only about love, I would've suffocated to death long time ago Hope kept me alive till..
Love
Life
Time
Death
Hope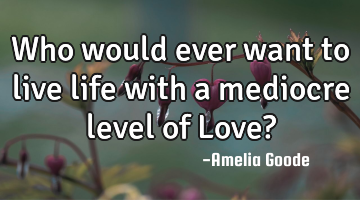 Who would ever want to live life with a mediocre level of Love?..
Life Love Philosophy Truth Wisdom
Love
Life
Want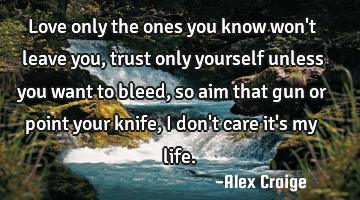 Love only the ones you know won't leave you, trust only yourself unless you want to bleed, so aim..
Love
Life
Know
Want
Care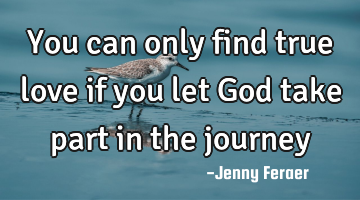 You can only find true love if you let God take part in the..
Love
God
Find
Journey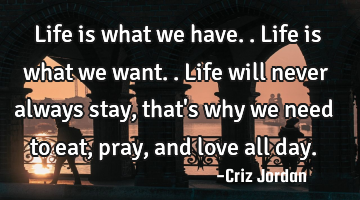 Life is what we have.. Life is what we want.. Life will never always stay, that's why we need to..
Love
Life
Want
Day
Need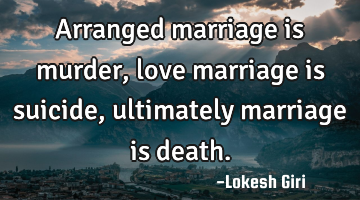 Arranged marriage is murder, love marriage is suicide, ultimately marriage is..
Love
Death