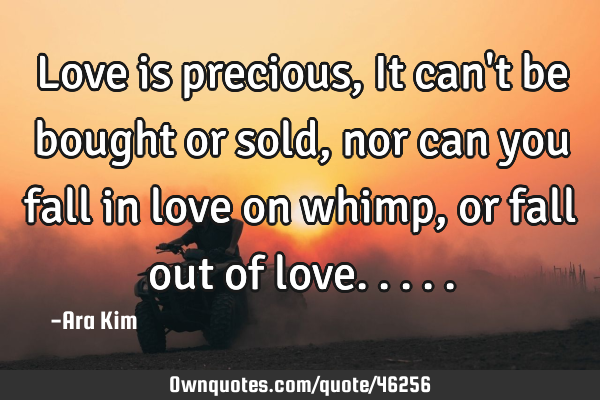 Love is precious, It can't be bought or sold, nor can you fall in love on whimp, or fall out of love..... -ara kim
Published On: September 15th 2014, Monday @ 12:37:34 PM
Total Number of Views: 119
More Quotes Like this
Love will die if held too tightly , love will fly if held too..
Love Philosophy Relationship Short
Love
Die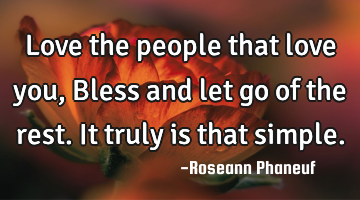 Love the people that love you, Bless and let go of the rest. It truly is that..
Desire Dreams Happiness Love Peace
Love
People
My most precious gift of love I bestow to thee! Decorated with the natural beauty of me! Wrapped in..
Love
Truth
Beauty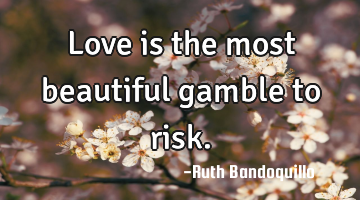 Love is the most beautiful gamble to..
Love
Beautiful