This night I shall dream of your bedazzling brown hair and sparkling-eyes. Wrapped in echoes of your truthful heart wrenching-music, I long to sip from your cheerful lips. In my dreams we fly on the exquisite winged sweet of blackness skimming vast continents of hearts and serpents. The depths of all the oceans of the universe shall never separate our feathers. Brilliant as dark deeping sea horses, the seas greet us from afar. In the vanilla-twilight we feast on chocolate-coated walabis and tende -nichole star
Published On: February 20th 2010, Saturday @ 12:53:19 PM
Total Number of Views: 436
Categories: Love
Keywords: Heart Dream Music Night Dark
More Quotes Like this
Your eyes lead you through the light but your heart will guide you through the..
Heart
Light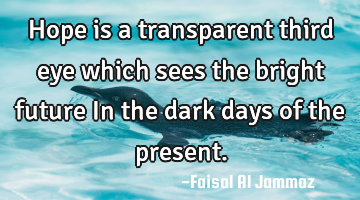 Hope is a transparent third eye which sees the bright future In the dark days of the..
Future
Hope
Present
If love is my guide, And truth my treasure, And my heart the sea, To sink is..
Love
Heart
Truth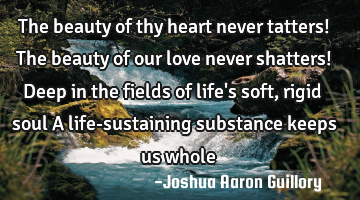 The beauty of thy heart never tatters! The beauty of our love never shatters! Deep in the fields of..
Freedom Happiness Love Peace Truth
Love
Life
Heart
Soul
Beauty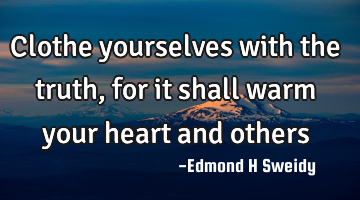 Clothe yourselves with the truth, for it shall warm your heart and..
Heart Love Philosophy Religion Short
Heart
Truth
Love will die if held too tightly , love will fly if held too..
Love Philosophy Relationship Short
Love
Die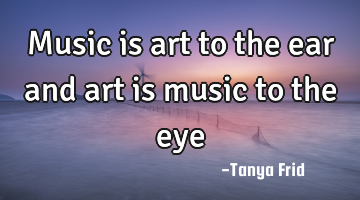 Music is art to the ear and art is music to the..
Courage Creativity Desire Happiness Optimism
Music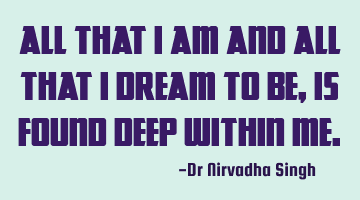 All that I am and all that I dream to be, is found deep within..
Courage Dreams Faith Imagination Inspirational
Dream