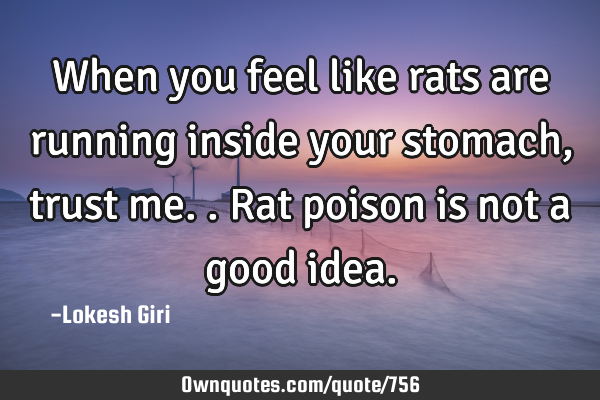 When you feel like rats are running inside your stomach, trust me.. Rat poison is not a good idea. -Lokesh Giri
Published On: March 07th 2010, Sunday @ 9:19:31 PM
Total Number of Views: 761
Keywords: Feel Trust Idea Running
More Quotes Like this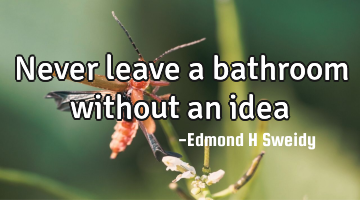 Never leave a bathroom without an..
Idea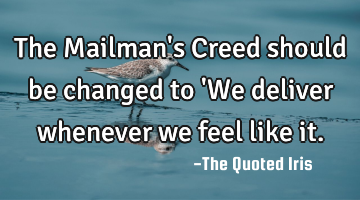 The Mailman's Creed should be changed to 'We deliver whenever we feel like..
Feel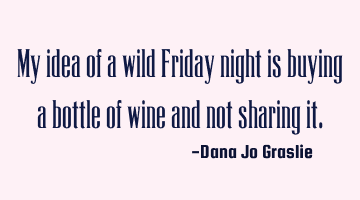 My idea of a wild Friday night is buying a bottle of wine and not sharing..
Night
Idea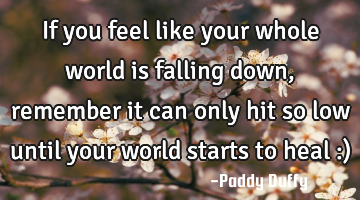 If you feel like your whole world is falling down, remember it can only hit so low until your world..
Change Confidence Truth Wisdom
World
Feel
Remember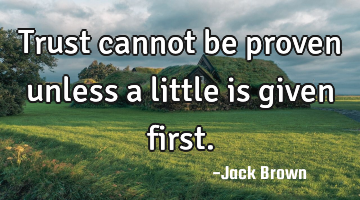 Trust cannot be proven unless a little is given..
Trust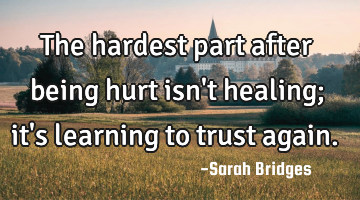 The hardest part after being hurt isn't healing; it's learning to trust..
Change Forgiveness Friendship Heart Hope
Being
Hurt
Trust
Learning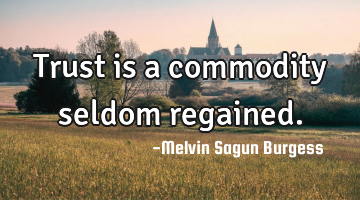 Trust is a commodity seldom..
Family Forgiveness Friendship Life Short
Trust
Do NOT trust a FAT Dietitian!..
Trust
An idea without a plan is nothing more than a..
Dreams Goal Inspirational Life Philosophy
Dream
Idea