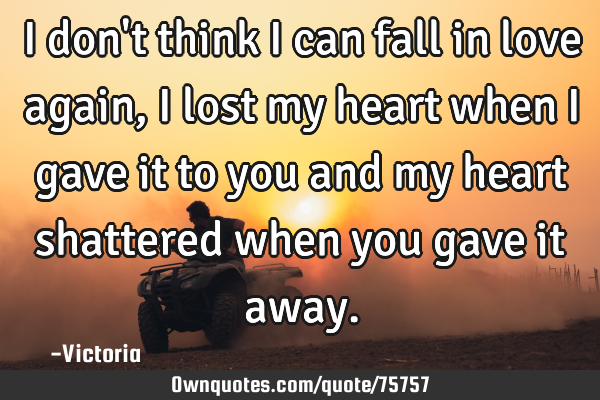 I don't think I can fall in love again, I lost my heart when I gave it to you and my heart shattered when you gave it away. -victoria
Published On: January 26th 2016, Tuesday @ 1:00:44 AM
Total Number of Views: 133
Categories: Heart
Keywords: Love Heart Think Lost Keyphrases: My Heart Fall In Love
More Quotes Like this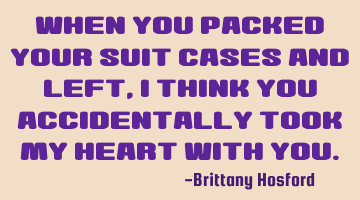 When you packed your suit cases and left, I think you accidentally took my heart with..
Heart Loneliness Sad heart break
Heart
Think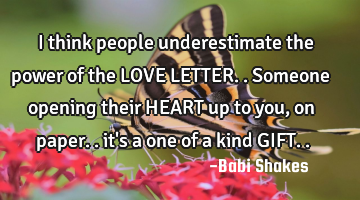 I think people underestimate the power of the LOVE LETTER.. Someone opening their HEART up to you,..
Love
People
Heart
Think
Power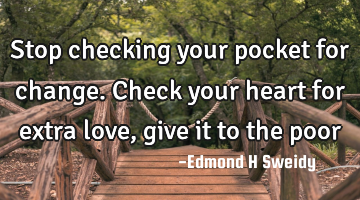 Stop checking your pocket for change. Check your heart for extra love, give it to the..
Change Heart Love Short Poverty
Love
Heart
Give
Change
Stop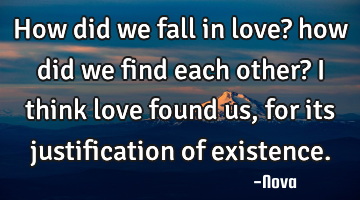 How did we fall in love? how did we find each other? I think love found us, for its justification..
Love
Think
Find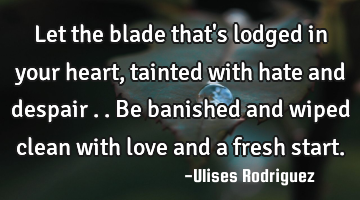 Let the blade that's lodged in your heart, tainted with hate and despair .. Be banished and wiped..
Anger Forgiveness Hate Heart Love
Love
Heart
Hate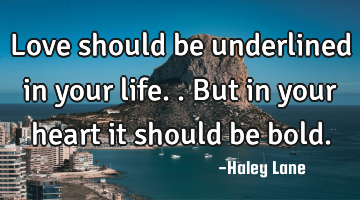 Love should be underlined in your life.. But in your heart it should be..
Love
Life
Heart