I now see the comment "Have a good day" in a new light. It is more than a pleasantry. It is a nudge to make a choice, a gentle push to grab the brush and paint the twenty-four hours in bright strokes. -Gbolabo Adetunji
Published On: January 03rd 2017, Tuesday @ 4:59:16 PM
Total Number of Views: 107
Categories: Change Creativity Freedom Hope Love Optimism Philosophy
More Quotes Like this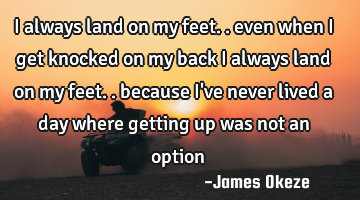 I always land on my feet.. even when I get knocked on my back I always land on my feet.. because I'..
Change Goal Hope Inspirational Optimism
Day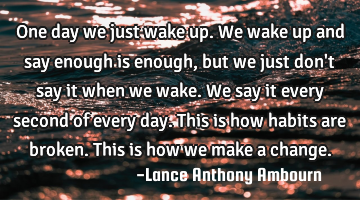 One day we just wake up. We wake up and say enough is enough, but we just don't say it when we..
Change Confidence Dreams Failure Goal
Day
Change
Broken
Second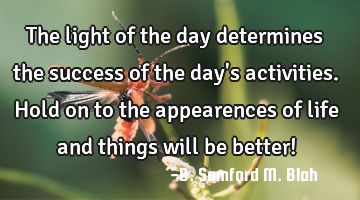 The light of the day determines the success of the day's activities. Hold on to the appearences of..
Life
Day
Success
Light
Hold
Even in the darkness you may see no light, maybe you are the..
Inspirational Life Love Philosophy Truth
Light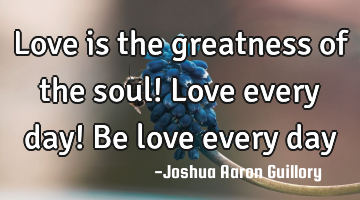 Love is the greatness of the soul! Love every day! Be love every..
Freedom Happiness Heart Love Peace
Love
Day
Soul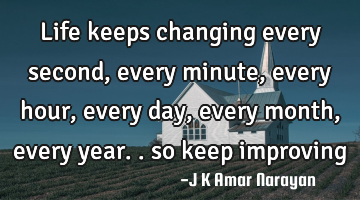 Life keeps changing every second, every minute, every hour, every day, every month, every year.. so..
Life
Day
Keep
Second
When you are in front of the mirror in the DARK, Put some light on your face not on..
Light
Face