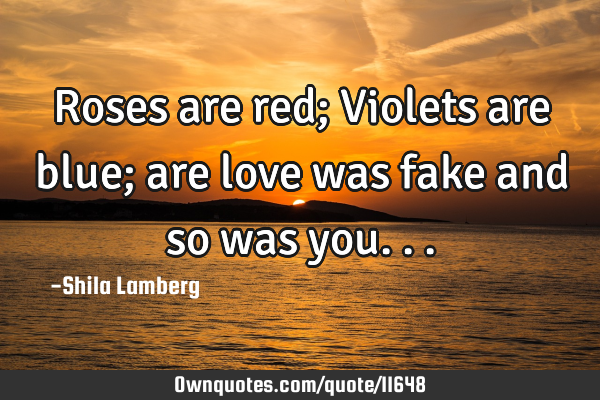 Roses are red; Violets are blue; are love was fake and so was you... -Shila Lamberg
Published On: July 07th 2012, Saturday @ 12:12:53 AM
Total Number of Views: 179
Categories: Hate
More Quotes Like this
Roses are red, violets are blue, The day we started dating all my dreams came..
Day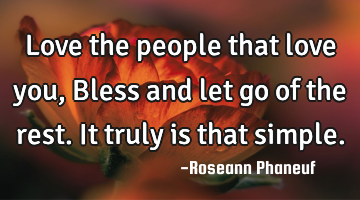 Love the people that love you, Bless and let go of the rest. It truly is that..
Desire Dreams Happiness Love Peace
Love
People
Love will die if held too tightly , love will fly if held too..
Love Philosophy Relationship Short
Love
Die
Resentment is an impediment where love is supposed to..
Forgiveness Hate Love Short One liners
Love