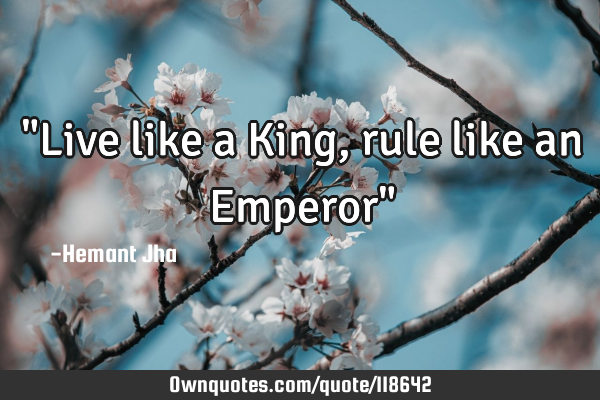 "Live like a King, rule like an Emperor" -Hemant Jha
Published On: September 09th 2017, Saturday @ 12:41:34 PM
Total Number of Views: 63
Categories: Change Confidence Courage Faith Inspirational Leadership Optimism Wisdom
More Quotes Like this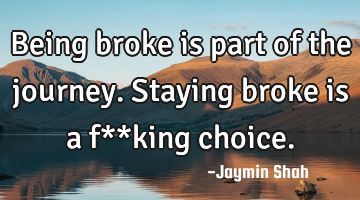 Being broke is part of the journey. Staying broke is a f**king..
Business Change Confidence Failure Inspirational
Being
Choice
Journey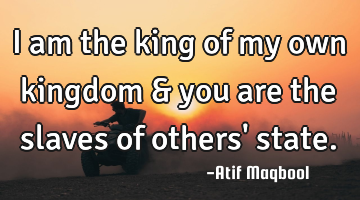 I am the king of my own kingdom & you are the slaves of others'..
Confidence Inspirational Leadership Philosophy Short
State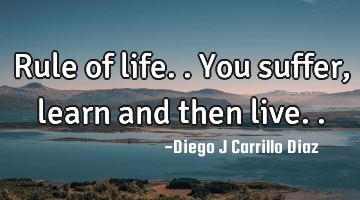 Rule of life.. You suffer, learn and then..
Confidence Goal Hope Inspirational Life
Life
Learn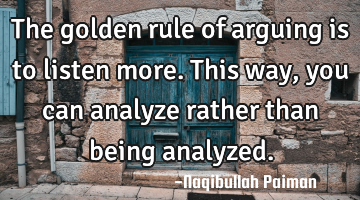 The golden rule of arguing is to listen more. This way, you can analyze rather than being..
Way
Being
Listen
We , animals do not want the lion to be our king, but we are afraid that the hyena takes..
Want
Afraid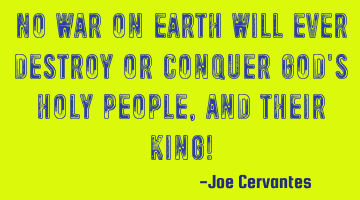 No war on earth will ever destroy or conquer God's holy people, and their King!..
Confidence God Inspirational War
People
Earth
War
A wise King polishes his shoes daily. Be a KING..
Wise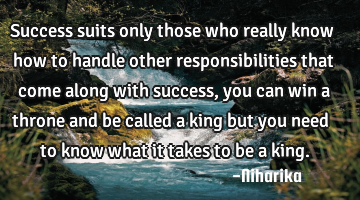 Success suits only those who really know how to handle other responsibilities that come along with..
Know
Need
Success
Win