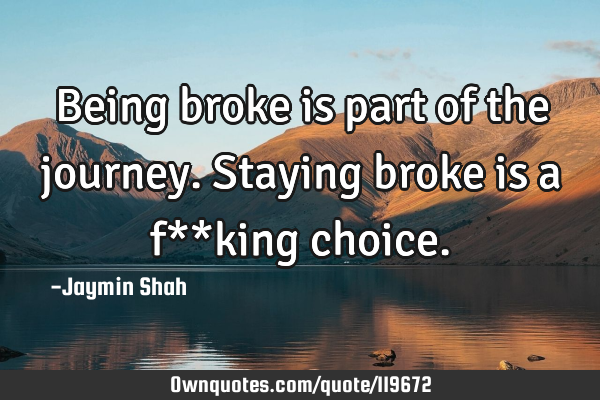 Being broke is part of the journey. Staying broke is a f**king choice. -Jaymin Shah
Published On: September 29th 2017, Friday @ 10:01:18 PM
Total Number of Views: 415
Categories: Business Change Confidence Failure Inspirational
Keywords: Being Choice Journey
More Quotes Like this
You have to make the choice. Either get up once more and try again, or stop moving forward and..
Change Inspirational Life Success
Try
Stop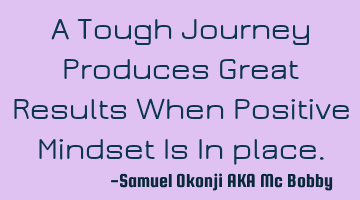 A Tough Journey Produces Great Results When Positive Mindset Is In..
Change Confidence Imagination Inspirational Short
Place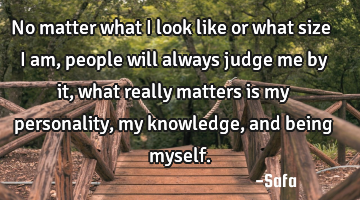 No matter what I look like or what size I am, people will always judge me by it, what really..
Change Confidence Dreams Inspirational
People
Being
Look
Matter
Knowledge
Calling for change and being part of making change are two very different things. Stop calling for..
Change Confidence Courage Opportunity Success
Want
Being
Change
Stop
Different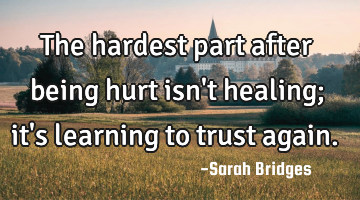 The hardest part after being hurt isn't healing; it's learning to trust..
Change Forgiveness Friendship Heart Hope
Being
Hurt
Trust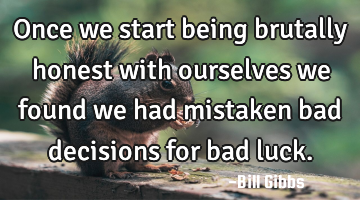 Once we start being brutally honest with ourselves we found we had mistaken bad decisions for bad..
Change Courage Happiness Wisdom
Being
Bad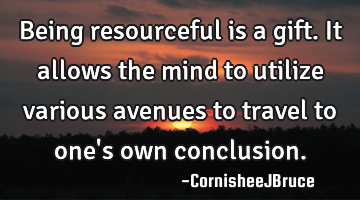 Being resourceful is a gift. It allows the mind to utilize various avenues to travel to one's own..
Education Funny Inspirational Optimism Witty
Being
Mind
What's the use of bringing up the past? If it wasn't good then, it's not good now. Let it go and..
Life
Past
Stay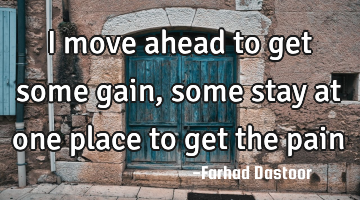 I move ahead to get some gain, some stay at one place to get the pain..
Pain
Place
Stay
Being fearless is not about being stronger than your enemy, it is about accepting that you might..
Being
Die