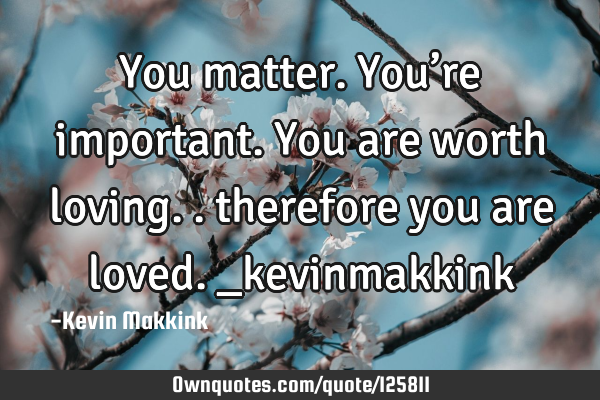 You matter. You're important. You are worth loving.. therefore you are loved. _kevinmakkink -Kevin Makkink
Published On: January 29th 2018, Monday @ 12:48:22 PM
Total Number of Views: 102
Categories: Beauty Life Love Romantic Truth
More Quotes Like this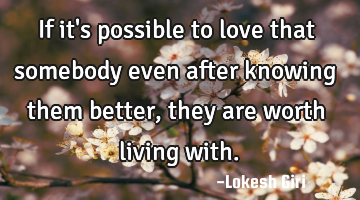 If it's possible to love that somebody even after knowing them better, they are worth living..
Love
Living
Worth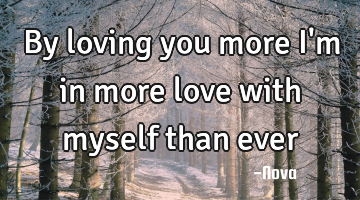 By loving you more I'm in more love with myself than..
Love
Loving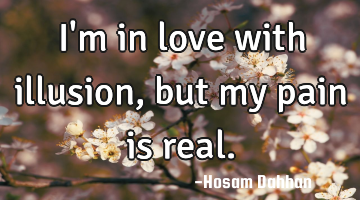 I'm in love with illusion, but my pain is..
Heart Life Loneliness Love Relationship
Love
Pain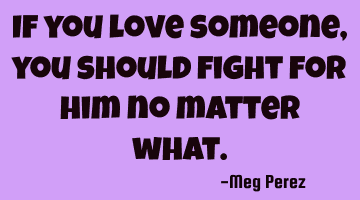 If you love someone, you should fight for him no matter..
Forgiveness Happiness Heart Life Love
Love
Matter
Fight
Success is what you achieve, and beauty what you inherit. So it's up to you, you give importance to..
Life Love Marriage Opportunity Relationship
Time
Give
Success
Beauty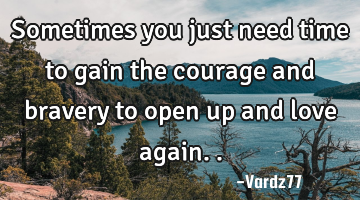 Sometimes you just need time to gain the courage and bravery to open up and love..
Beauty Courage Heart Life Love
Love
Time
Need
Open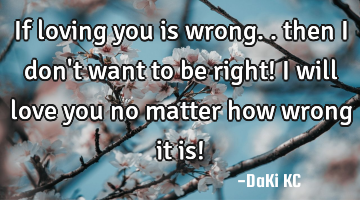 If loving you is wrong.. then I don't want to be right! I will love you no matter how wrong it is!..
Love
Want
Matter
Wrong
Loving