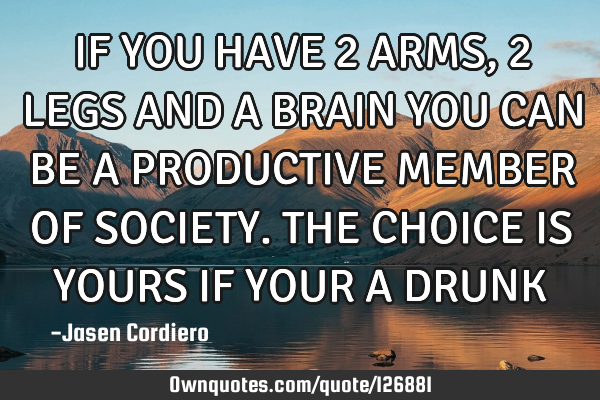 IF YOU HAVE 2 ARMS, 2 LEGS AND A BRAIN YOU CAN BE A PRODUCTIVE MEMBER OF SOCIETY. THE CHOICE IS YOURS IF YOUR A DRUNK -Jasen cordiero
Published On: February 07th 2018, Wednesday @ 10:27:47 PM
Total Number of Views: 34
Categories: Courage Family Friendship History Imagination Optimism Politics Relationship Sports Poverty
More Quotes Like this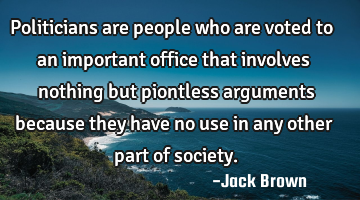 Politicians are people who are voted to an important office that involves nothing but piontless..
People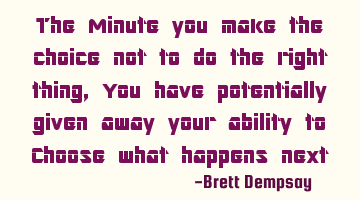 The Minute you make the choice not to do the right thing, You have potentially given away your..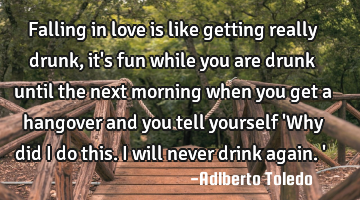 Falling in love is like getting really drunk, it's fun while you are drunk until the next morning..
Desire Funny Life Love Marriage
Love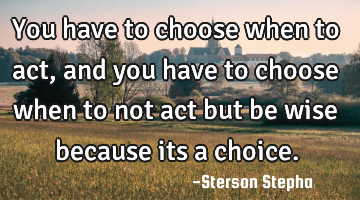 You have to choose when to act, and you have to choose when to not act but be wise because its a..
Confidence Courage Leadership Fear
Act
You have to make the choice. Either get up once more and try again, or stop moving forward and..
Change Inspirational Life Success
Try
Stop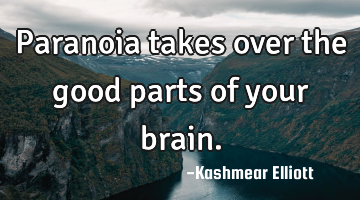 Paranoia takes over the good parts of your..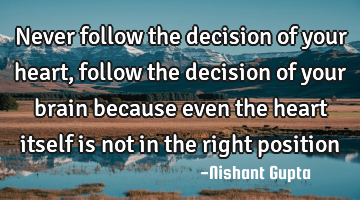 Never follow the decision of your heart , follow the decision of your brain because even the heart..
Heart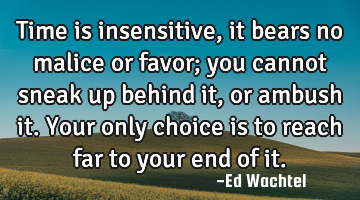 Time is insensitive, it bears no malice or favor; you cannot sneak up behind it, or ambush it. Your..
Time