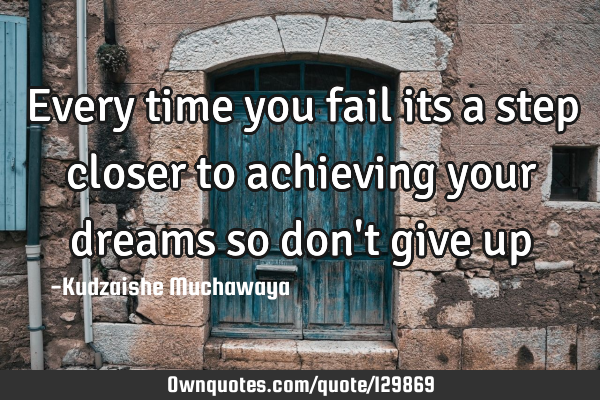 Every time you fail its a step closer to achieving your dreams so don't give up -Kudzaishe Muchawaya
Published On: March 03rd 2018, Saturday @ 2:35:43 AM
Total Number of Views: 44
Categories: Courage Desire Dreams Failure Inspirational Fear
More Quotes Like this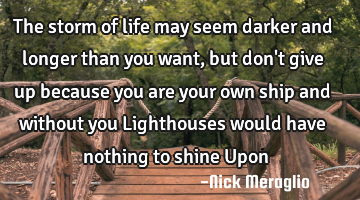 The storm of life may seem darker and longer than you want, but don't give up because you are your..
Confidence Desire Dreams Hope Inspirational
Life
Want
Give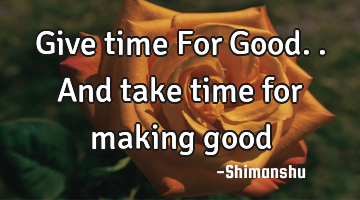 Give time For Good.. And take time for making..
Time
Give
Success is what you achieve, and beauty what you inherit. So it's up to you, you give importance to..
Life Love Marriage Opportunity Relationship
Time
Give
Success
Beauty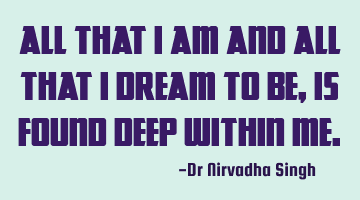 All that I am and all that I dream to be, is found deep within..
Courage Dreams Faith Imagination Inspirational
Dream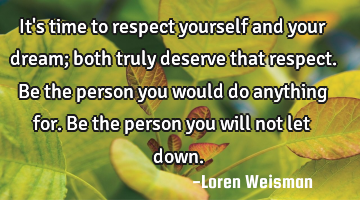 It's time to respect yourself and your dream; both truly deserve that respect. Be the person you..
Confidence Courage Dreams Success
Time
Dream
Respect
Living is not about seeing, . It's about being. Silence and acceptance can give the answers we..
Failure Hope Inspirational Life Opportunity
Time
Being
Give
Living
Open
Dream brings about vision and vision acted upon brings about the realization of the..
Desire Dreams Goal Opportunity Optimism
Dream