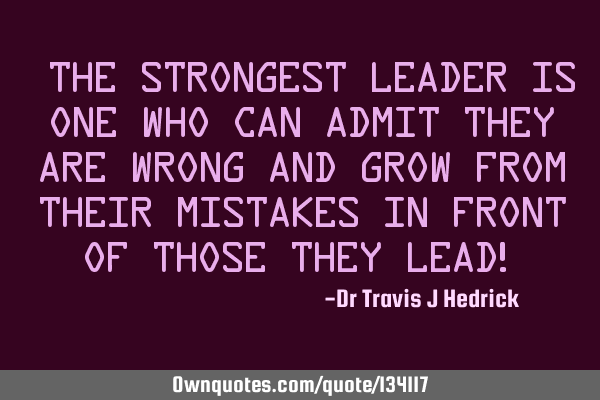 "The strongest leader is one who can admit they are wrong and grow from their mistakes in front of those they lead!" -Dr Travis J Hedrick
Published On: May 10th 2018, Thursday @ 1:03:44 PM
Total Number of Views: 44
Categories: Change Inspirational Leadership Success Wisdom
More Quotes Like this
A true leader must not always finish first, but to see everyone else..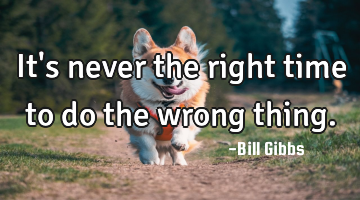 It's never the right time to do the wrong..
Faith Inspirational Leadership Life Success
Time
Wrong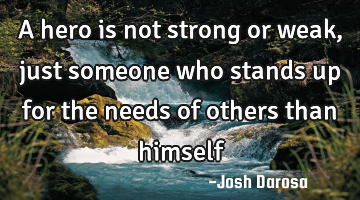 A hero is not strong or weak, just someone who stands up for the needs of others than..
Confidence Imagination Short Wisdom
Strong
Challenges do not make us strong or weak; they simply make us discover who we really are; either..
Courage Faith Hope Imagination Life
Strong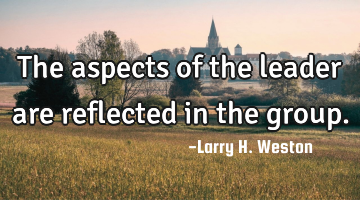 The aspects of the leader are reflected in the..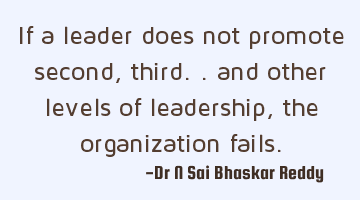 If a leader does not promote second, third.. and other levels of leadership, the organization..
Second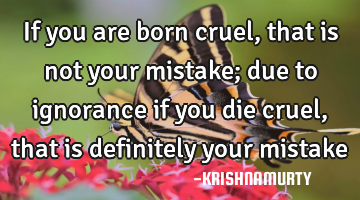 If you are born cruel, that is not your mistake; due to ignorance if you die cruel, that is..
Inspirational Life Success Truth Wisdom
Die
Born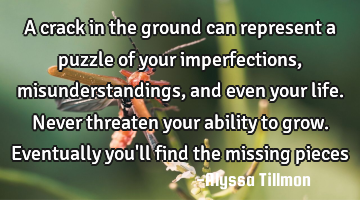 A crack in the ground can represent a puzzle of your imperfections, misunderstandings, and even..
Inspirational Life Success Truth
Life
Find