You either smile or laugh -Ritesh Ranjan
Published On: September 09th 2018, Sunday @ 9:10:22 AM
Total Number of Views: 46
Categories: Business Life Short Witty
More Quotes Like this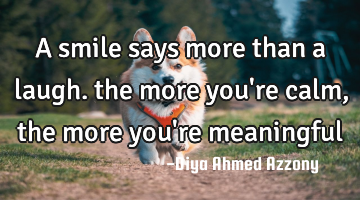 A smile says more than a laugh. the more you're calm, the more you're..
Smile
Laugh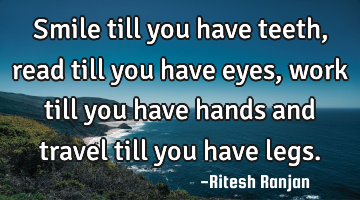 Smile till you have teeth, read till you have eyes, work till you have hands and travel till you..
Work
Smile
Read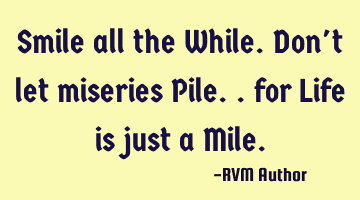 Smile all the While. Don't let miseries Pile.. for Life is just a Mile...
Inspirational Life Short smile
Life
Smile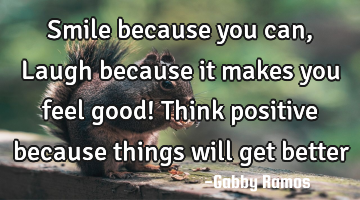 Smile because you can, Laugh because it makes you feel good! Think positive because things will get..
Inspirational Life Opportunity Patience Success
Think
Feel
Smile
Positive
Laugh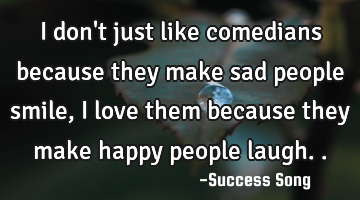 I don't just like comedians because they make sad people smile, I love them because they make happy..
Love
People
Happy
Smile
Sad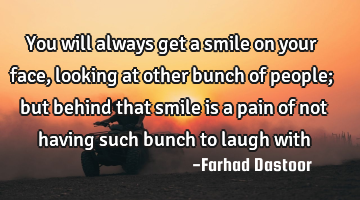 You will always get a smile on your face, looking at other bunch of people; but behind that smile..
Friendship Sad Short pain smile
People
Pain
Smile
Face
Looking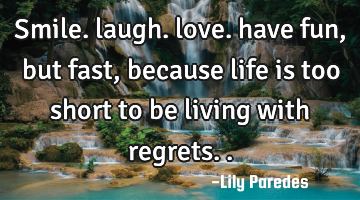 Smile. laugh. love. have fun, but fast, because life is too short to be living with..
Love
Life
Smile
Living
Laugh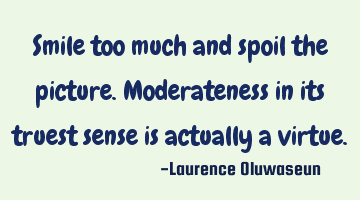 Smile too much and spoil the picture. Moderateness in its truest sense is actually a..
Smile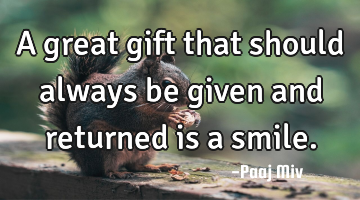 A great gift that should always be given and returned is a..
Happiness Love Peace Short One liners
Smile
Gift