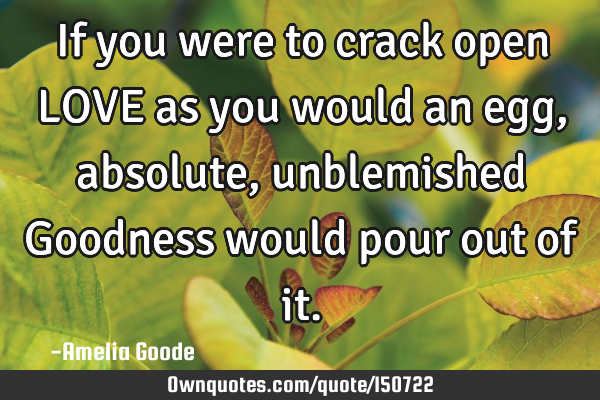 If you were to crack open LOVE as you would an egg, absolute, unblemished Goodness would pour out of it. -Amelia Goode
Published On: January 29th 2019, Tuesday @ 2:38:12 AM
Total Number of Views: 14
Categories: Inspirational Love Philosophy Truth Wisdom
Keywords: Love Open Goodness
More Quotes Like this
Goodness is the Core, Origin, and Foundation of L..
Inspirational Love Philosophy Truth Wisdom
Love
Goodness
Try to sit in the Comfort and Patience of Your Own Heart; it will lead you to G..
Creativity Freedom Heart Life Love
Heart
Try
Patience
Goodness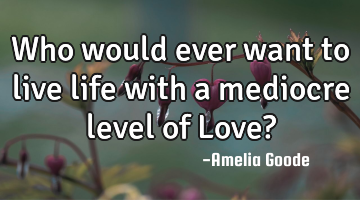 Who would ever want to live life with a mediocre level of Love?..
Life Love Philosophy Truth Wisdom
Love
Life
Want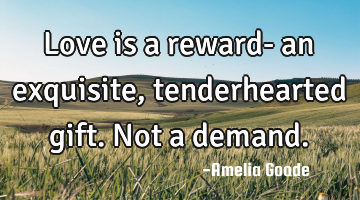 Love is a reward- an exquisite, tenderhearted gift. Not a..
Life Love Philosophy Truth Wisdom
Love
Gift
Without GOODNESS, there is no Love. Love is determined by the embodiment of Divine GOOD; GOODNESS..
Love
Soul
Goodness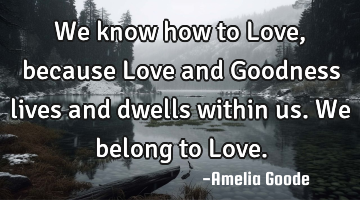 We know how to Love, because Love and Goodness lives and dwells within us. We belong to L..
Love
Know
Goodness
If you can eventually find a way to Love your greatest enemy, even if you haven't forgiven them yet,..
Life Love Peace Philosophy Wisdom
Love
Way
Find
Enemy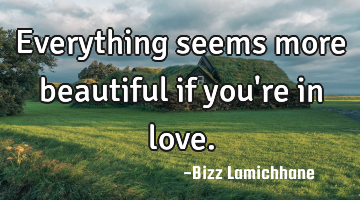 Everything seems more beautiful if you're in..
Happiness Inspirational Life Love Optimism
Love
Beautiful
It matters not why you write, how you write, or, when you write, because, no matter what you write,..
Inspirational Love Philosophy Success Truth
Love
Matter