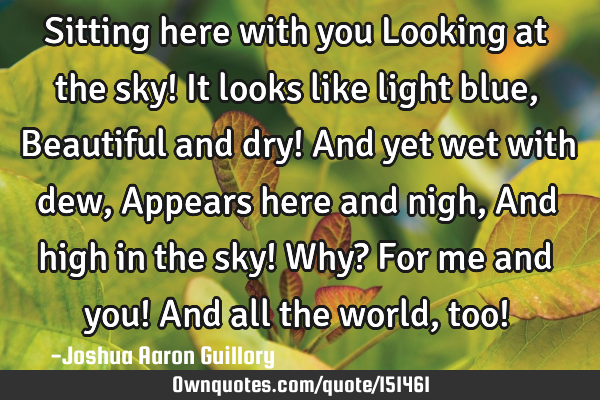 Sitting here with you Looking at the sky! It looks like light blue, Beautiful and dry! And yet wet with dew, Appears here and nigh, And high in the sky! Why? For me and you! And all the world, too! -Joshua Aaron Guillory
Published On: February 08th 2019, Friday @ 9:28:56 PM
Total Number of Views: 39
Keywords: World Beautiful Light Looking Sky
More Quotes Like this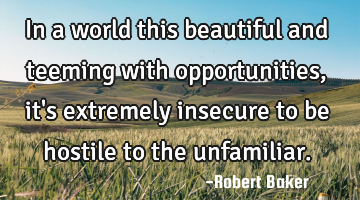 In a world this beautiful and teeming with opportunities, it's extremely insecure to be hostile to..
Anger Beauty Change Optimism Wisdom
World
Beautiful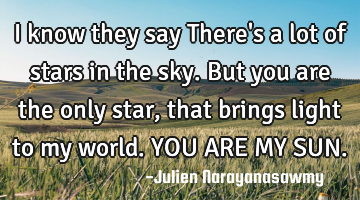 I know they say There's a lot of stars in the sky. But you are the only star, that brings light to..
Life Love Nature Philosophy Relationship
Know
World
Light
Sun
Sky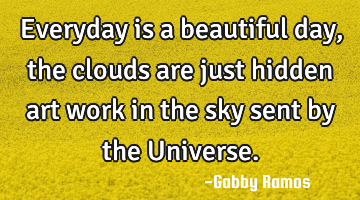 Everyday is a beautiful day, the clouds are just hidden art work in the sky sent by the U..
Beauty Dreams Happiness Imagination Inspirational
Day
Work
Beautiful
Universe
Everyday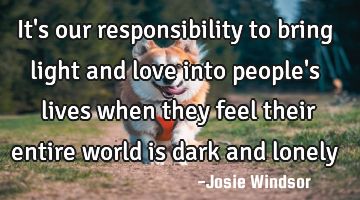 It's our responsibility to bring light and love into people's lives when they feel their entire..
Love
World
Feel
Light
Bring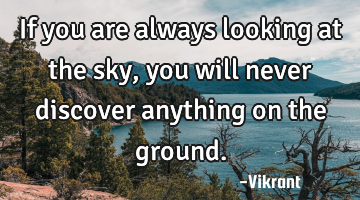 If you are always looking at the sky, you will never discover anything on the..
Looking
Sky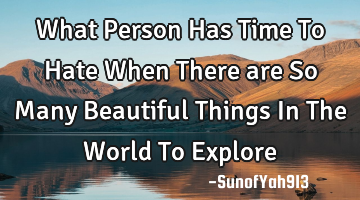 What Person Has Time To Hate When There are So Many Beautiful Things In The World To E..
Beauty Life Nature Truth Wisdom
World
Time
Beautiful
Hate
It's impossible to change the world but it is possible to change ourselves by looking at the world..
Change Creativity Dreams Opportunity
World
Change
Different
Looking
Impossible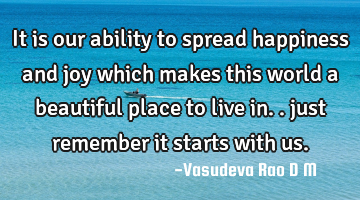 It is our ability to spread happiness and joy which makes this world a beautiful place to live in....
World
Happiness
Beautiful
Remember
Place