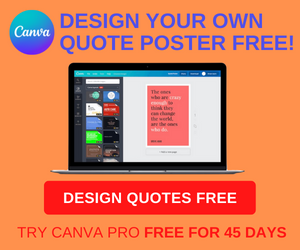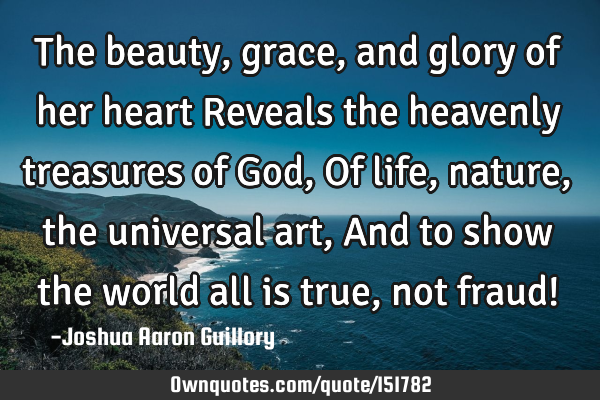 The beauty, grace, and glory of her heart Reveals the heavenly treasures of God, Of life, nature, the universal art, And to show the world all is true, not fraud! -Joshua Aaron Guillory
Published On: February 13th 2019, Wednesday @ 11:42:02 PM
Total Number of Views: 9
Keywords: Life God World Heart Beauty Nature Art Heaven Reveal Treasure
More Quotes Like this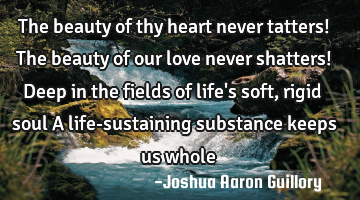 The beauty of thy heart never tatters! The beauty of our love never shatters! Deep in the fields of..
Freedom Happiness Love Peace Truth
Love
Life
Heart
Soul
Beauty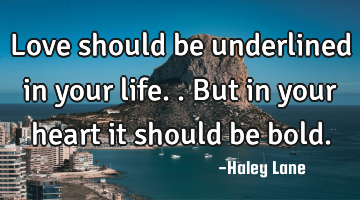 Love should be underlined in your life.. But in your heart it should be..
Love
Life
Heart
Most people cannot see beauty because they look at it from their eyes instead of their..
People
Heart
Look
Beauty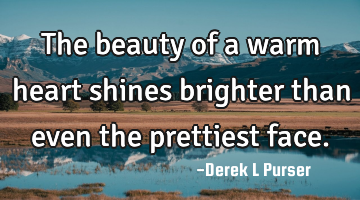 The beauty of a warm heart shines brighter than even the prettiest..
Heart
Face
Beauty
If love is my guide, And truth my treasure, And my heart the sea, To sink is..
Love
Heart
Truth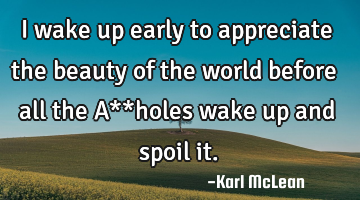 I wake up early to appreciate the beauty of the world before all the A**holes wake up and spoil..
World
Beauty
Wake
True beauty is found within the heart and is not with looks. The heart is what makes someone..
Heart
Beautiful
Beauty