Cinderella, She never asked for anything, She just helped a needy woman with a glass of milk And The god mother did the rest, Keep your heart pure and be kind, God will help you find a way that will Lead to treasures of life. -Shivank Bharadwaj
Published On: January 21st 2019, Monday @ 2:42:17 AM
Total Number of Views: 39
Categories: God Hope Imagination Inspirational Peace
Keywords: Life God Heart Way Keep Find Help Mother Keyphrases: Your Heart
More Quotes Like this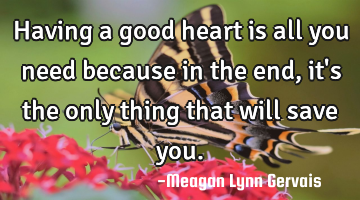 Having a good heart is all you need because in the end, it's the only thing that will save..
Faith Freedom God Happiness Heart
Heart
Need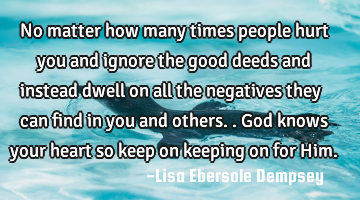 No matter how many times people hurt you and ignore the good deeds and instead dwell on all the..
People
God
Heart
Keep
Find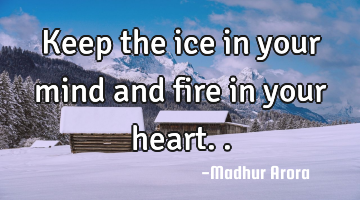 Keep the ice in your mind and fire in your..
Confidence Faith Inspirational Leadership Short
Heart
Mind
Keep
Fire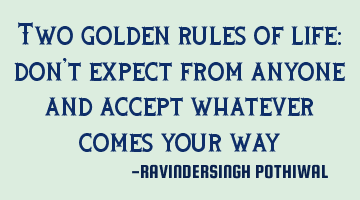 Two golden rules of life: don't expect from anyone and accept whatever comes your..
Failure Hope Inspirational Optimism Philosophy
Life
Way
Accept
Whatever
Expect
A lot of obstacles have been thrown my way lately.. God help me to have the resolve to overcome..
God
Way
Keep
Help
Life is like climbing a stair case and while you are climbing the steps of life, you are required..
Life
Keep
Stop
Build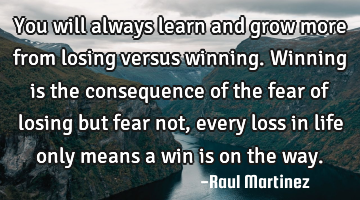 You will always learn and grow more from losing versus winning. Winning is the consequence of the..
Inspirational Life Philosophy Wisdom Fear
Life
Way
Learn
Fear
Grow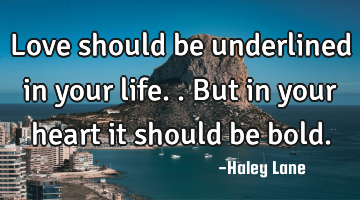 Love should be underlined in your life.. But in your heart it should be..
Love
Life
Heart