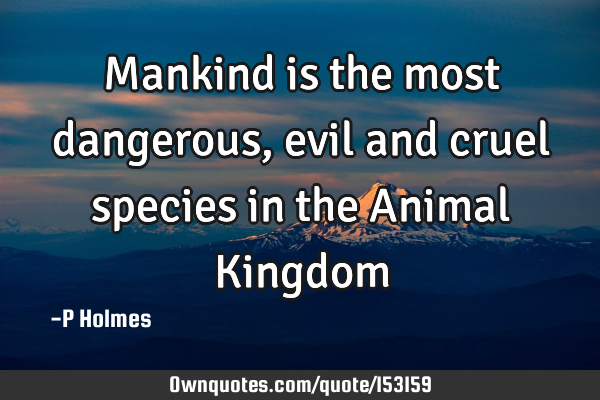 Mankind is the most dangerous, evil and cruel species in the Animal Kingdom -P Holmes
Published On: March 05th 2019, Tuesday @ 8:50:07 AM
Total Number of Views: 47
Categories: Nature Truth evil animal
Keywords: Evil
More Quotes Like this
Plants and Books are silent Friends to Mankind, the former grows silently to let you live. The..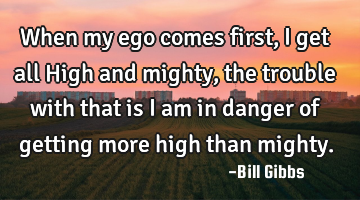 When my ego comes first, I get all High and mighty, the trouble with that is I am in danger of..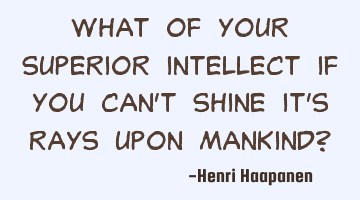 What of your superior intellect if you can't shine it's rays upon mankind?..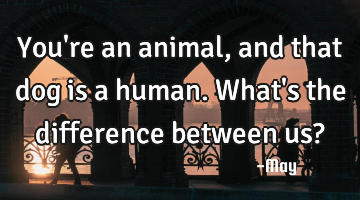 You're an animal, and that dog is a human. What's the difference between us?..
Human
Difference