'Save the planet' reality check: Please don't say we are trying to save the planet, the Earth is 4.5 Billion years old, life has existed on this planet for 3.5 billion years, modern Man has existed for only 200,000 years, civilization for 6000 years 99.9% of all the species that have lived on this planet are extinct. So be honest, we are trying to save our place on this planet as top of the evolutionary heap, mostly modern man is interested in preserving our standard of living, smartphones, Wi-Fi and two cars in the garage. We are 'not saving the planet' the planet could not give a flying fuck about mankind and would not even notice if we joined the 99.9% of species that went before. -Dean Pover
Published On: December 05th 2015, Saturday @ 6:59:43 PM
Total Number of Views: 235
Categories: Nature Philosophy Politics
Keywords: Life Give Living Reality Place Earth Trying Save
More Quotes Like this
Your dreams come true when you're brave enough to sacrifice your current reality for the one you..
Dreams Inspirational Philosophy Success Wisdom
Living
Reality
If sustainability is adopted by every living being on earth the way humans do, everything would be..
Way
Being
Living
Earth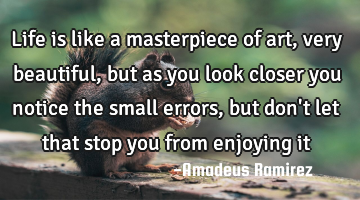 Life is like a masterpiece of art, very beautiful, but as you look closer you notice the small..
Life
Look
Beautiful
Stop
Art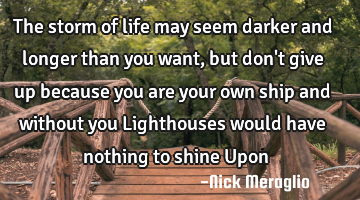 The storm of life may seem darker and longer than you want, but don't give up because you are your..
Confidence Desire Dreams Hope Inspirational
Life
Want
Give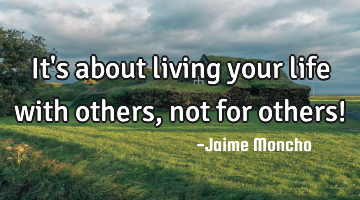 It's about living your life with others, not for others!..
Family Heart Life Marriage Relationship
Life
Living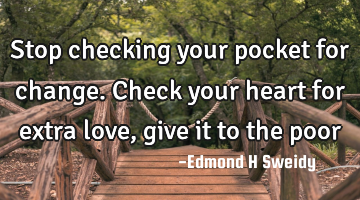 Stop checking your pocket for change. Check your heart for extra love, give it to the..
Change Heart Love Short Poverty
Love
Heart
Give
Change
Stop
I never had time to understand what life is, I was busy..
Life
Time
Living
Understand