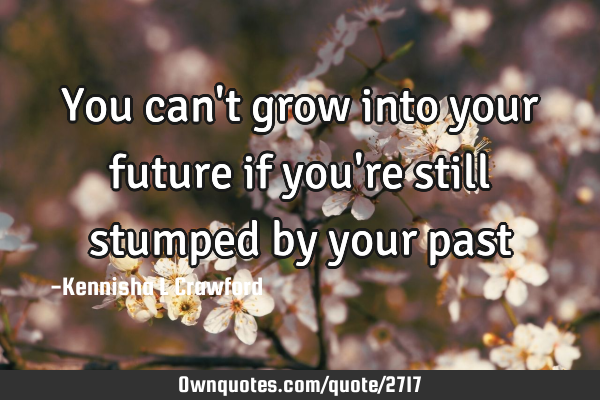 "You can't grow into your future if you're still stumped in your past". -Kennisha L Crawford
Published On: December 13th 2010, Monday @ 8:54:04 PM
Total Number of Views: 192
Categories: Education Time Witty Wisdom
More Quotes Like this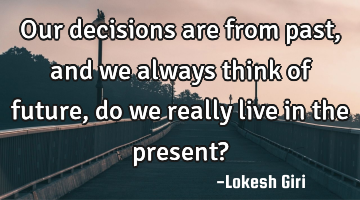 Our decisions are from past, and we always think of future, do we really live in the present?..
Think
Future
Past
Present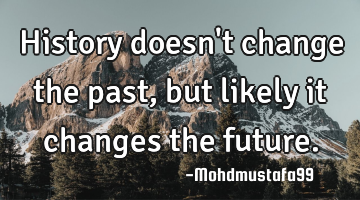 History doesn't change the past, but likely it changes the..
Change
Future
Past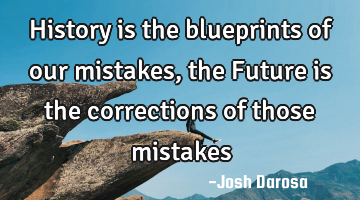 History is the blueprints of our mistakes, the Future is the corrections of those..
Education Goal Life Time Wisdom
Future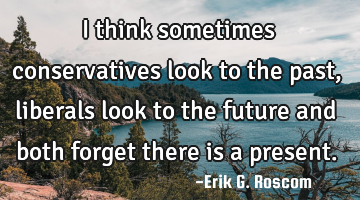 I think sometimes conservatives look to the past, liberals look to the future and both forget there..
Think
Look
Future
Past
Forget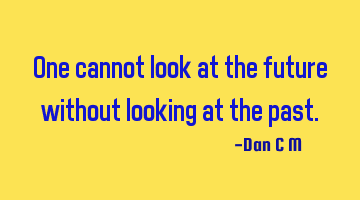 One cannot look at the future without looking at the..
Philosophy Short Time Truth Wisdom
Look
Future
Past
Though hard work pays in future it pays satisfactorily, though laziness pays off now it's never..
Work
Future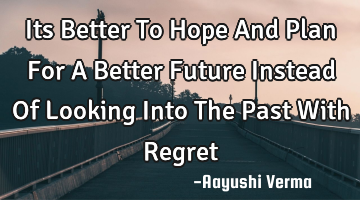 Its Better To Hope And Plan For A Better Future Instead Of Looking Into The Past With R..
Future
Past
Hope