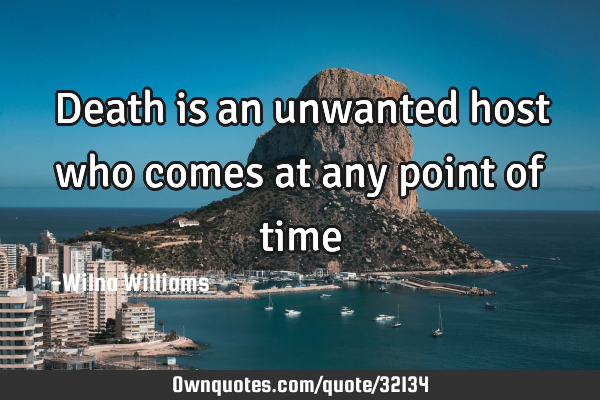 Death is an unwanted host who comes at any point of time -Wilna Williams
Published On: February 05th 2014, Wednesday @ 3:28:08 AM
Total Number of Views: 108
Categories: Death
More Quotes Like this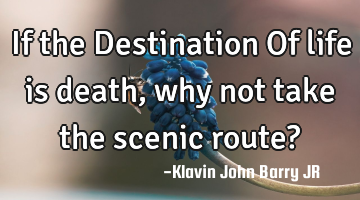 If the Destination Of life is death, why not take the scenic route?..
Life
Death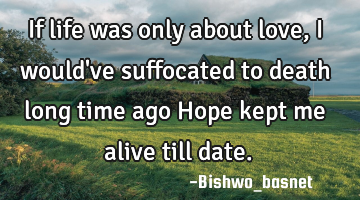 If life was only about love, I would've suffocated to death long time ago Hope kept me alive till..
Love
Life
Time
Death
Hope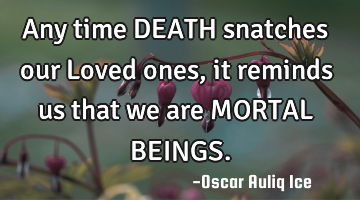 Any time DEATH snatches our Loved ones, it reminds us that we are MORTAL BEINGS..
Time
Death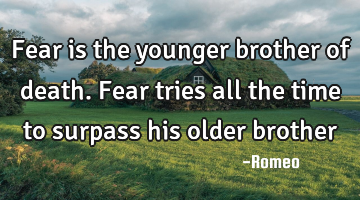 Fear is the younger brother of death. Fear tries all the time to surpass his older..
Time
Death
Fear
Life and death work with each other. Life creates and Death takes away. Overall, both have a very..
Life
Work
Death
Job
Sometimes it takes coming close to death, to realize how much you wanna be alive..
Change Courage Death Faith God
Death
Realize
Alive