The quality of life doesn't depend on how you earn, it depends on how you spend your earning -palash sarkar
Published On: November 09th 2010, Tuesday @ 11:19:55 PM
Total Number of Views: 192
Keywords: Life Spend
More Quotes Like this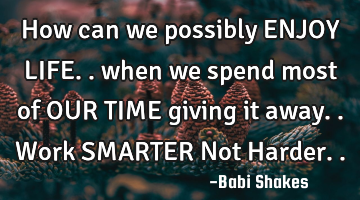 How can we possibly ENJOY LIFE.. when we spend most of OUR TIME giving it away.. Work SMARTER Not H..
Life
Time
Work
Enjoy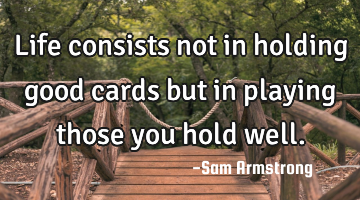 Life consists not in holding good cards but in playing those you hold..
Life
Hold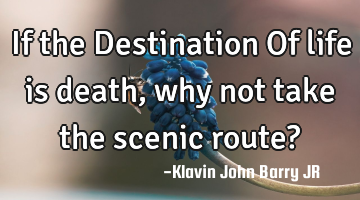 If the Destination Of life is death, why not take the scenic route?..
Life
Death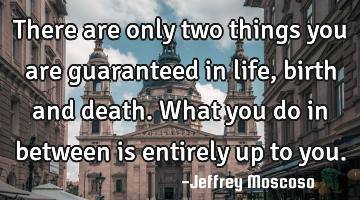 There are only two things you are guaranteed in life, birth and death. What you do in between is..
Life
Death