Life is the ultimate journey, there is nothing stopping you from taking a step after the last; we cannot challenge the whims of the world. Fate has assigned us who we are and what makes us ourselves, and that is weird and normal all the same. If all are weird, then weird is the norm. Be brave in tongue, but not foolish. Be strong in body, but not destructive. Be wise in mind, but not timid. The soul fuels all and can do all we wish it to do -Nick Johnson
Published On: February 03rd 2011, Thursday @ 7:05:51 PM
Total Number of Views: 326
Categories: Leadership
Keywords: Life World Mind Soul Strong Body Wish Wise Journey Taking Fate Challenge Tongue
More Quotes Like this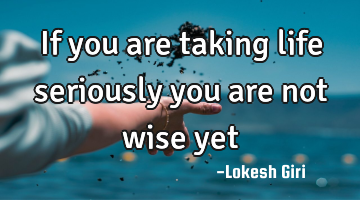 If you are taking life seriously you are not wise..
Funny Life Short Wisdom One liners
Life
Wise
Taking
Life is the script, we are the actors and fate is the..
Life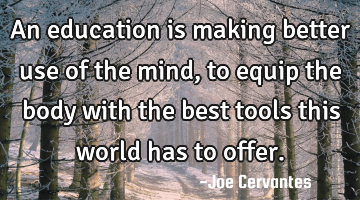 An education is making better use of the mind, to equip the body with the best tools this world has..
World
Mind
Body
Education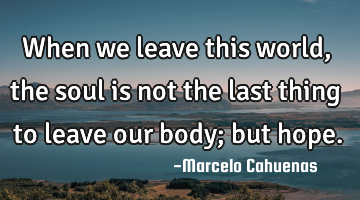 When we leave this world, the soul is not the last thing to leave our body; but..
World
Soul
Hope
Body
Life's first lesson is that lessons are unavoidable, and to ignore one is merely to postpone it. A..
Life
Wise
Learning
Ignore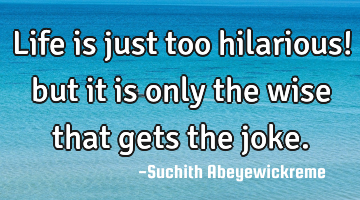 Life is just too hilarious! but it is only the wise that gets the..
Life
Wise