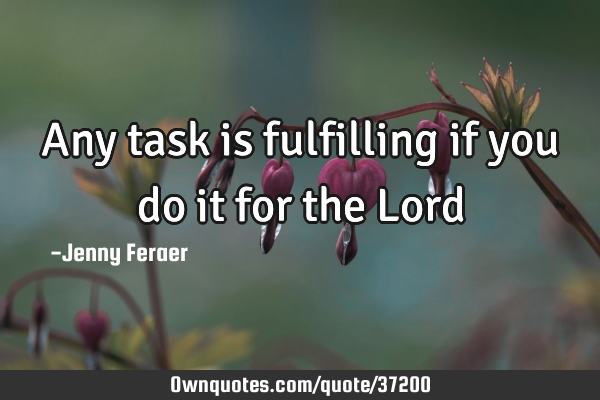 Any task is fulfilling if you do it for the Lord -jenny feraer
Published On: April 30th 2014, Wednesday @ 7:08:56 PM
Total Number of Views: 156
Categories: God Happiness Religion
More Quotes Like this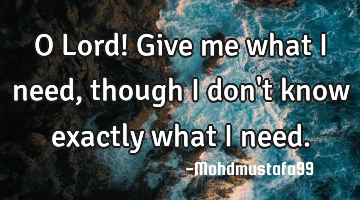 O Lord! Give me what I need, though I don't know exactly what I..
Know
Need
Give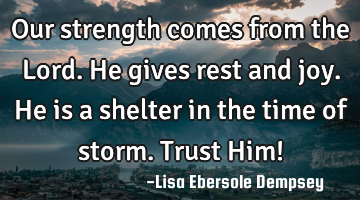 Our strength comes from the Lord. He gives rest and joy. He is a shelter in the time of storm. T..
Time
Trust
Strength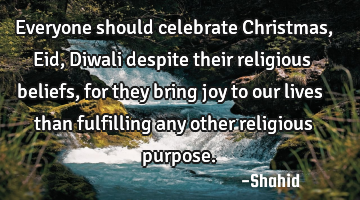 Everyone should celebrate Christmas, Eid, Diwali despite their religious beliefs, for they bring..
Bring
Purpose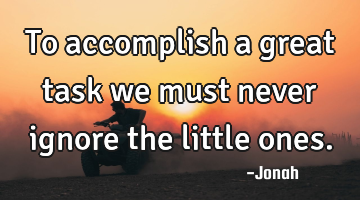 To accomplish a great task we must never ignore the little..
Ignore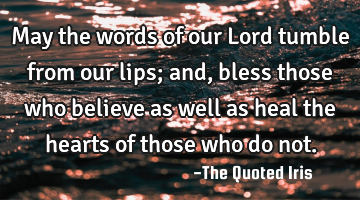 May the words of our Lord tumble from our lips; and, bless those who believe as well as heal the..
Believe
Purpose is neither being a King, a Professor nor a Doctor, yet a simple task of leading a little..
Being
Purpose
Without any knowledge of my directions I trusted the lord and he lead me to my..
Knowledge
Don't let detractors defer your Faith in the Lord Most High; for steadfastness, and strength are..
God
Faith
Strength