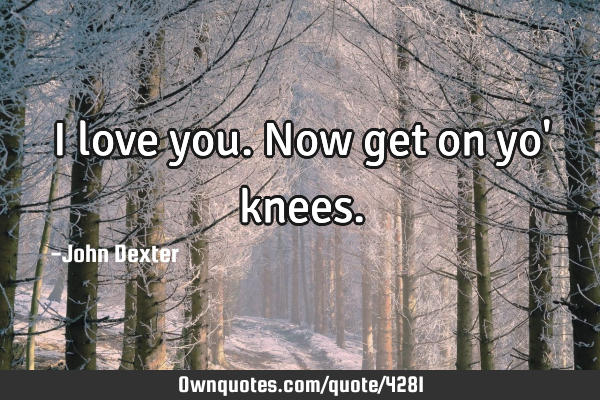 I love you. Now get on yo' knees. -John Dexter
Published On: March 28th 2011, Monday @ 6:06:39 AM
Total Number of Views: 175
Categories: Desire Funny Heart Love Nature Romantic Success
More Quotes Like this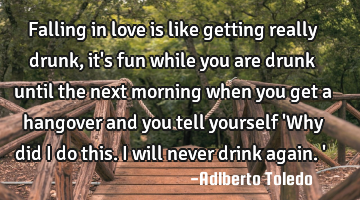 Falling in love is like getting really drunk, it's fun while you are drunk until the next morning..
Desire Funny Life Love Marriage
Love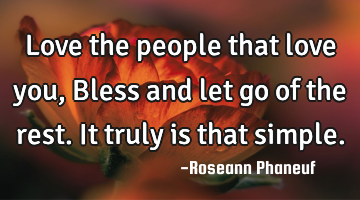 Love the people that love you, Bless and let go of the rest. It truly is that..
Desire Dreams Happiness Love Peace
Love
People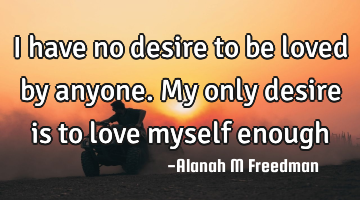 I have no desire to be loved by anyone. My only desire is to love myself enough..
Beauty Confidence Desire Heart Love
Love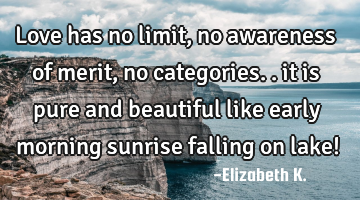 Love has no limit, no awareness of merit, no categories.. it is pure and beautiful like early..
Love
Beautiful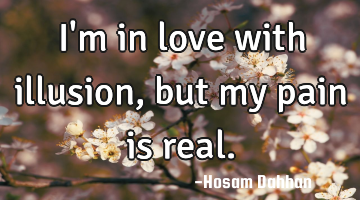 I'm in love with illusion, but my pain is..
Heart Life Loneliness Love Relationship
Love
Pain
If love is my guide, And truth my treasure, And my heart the sea, To sink is..
Love
Heart
Truth
Love will die if held too tightly , love will fly if held too..
Love Philosophy Relationship Short
Love
Die