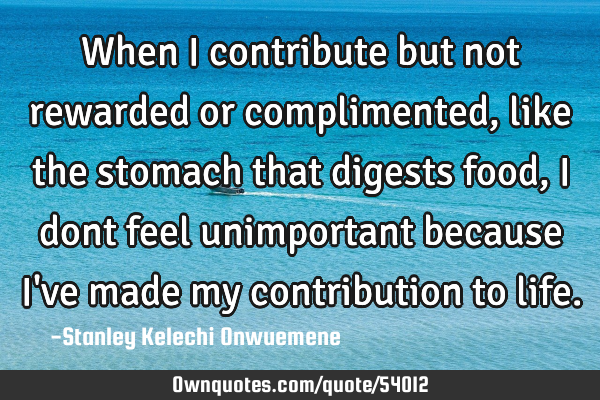 When I contribute but not rewarded or complimented, like the stomach that digests food, I dont feel unimportant because I've made my contribution to life. -Stanley Kelechi Onwuemene
Published On: December 08th 2014, Monday @ 2:43:57 PM
Total Number of Views: 140
Categories: Confidence Courage Optimism
More Quotes Like this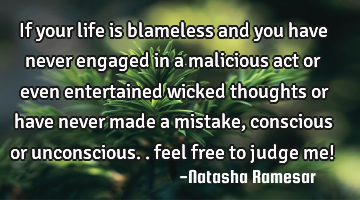 If your life is blameless and you have never engaged in a malicious act or even entertained wicked..
Life
Feel
Act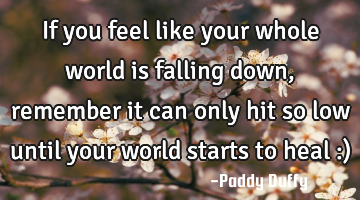 If you feel like your whole world is falling down, remember it can only hit so low until your world..
Change Confidence Truth Wisdom
World
Feel
Remember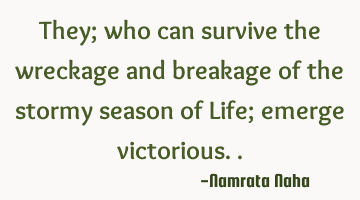 They; who can survive the wreckage and breakage of the stormy season of Life; emerge..
Courage Goal Life Opportunity Optimism
Life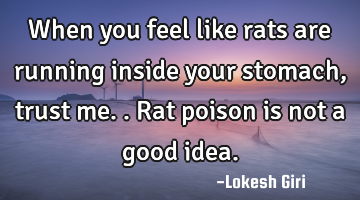 When you feel like rats are running inside your stomach, trust me.. Rat poison is not a good..
Feel
Trust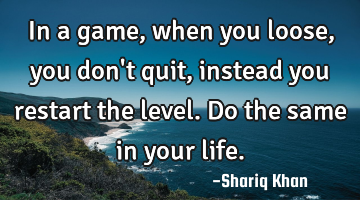 In a game, when you loose, you don't quit, instead you restart the level. Do the same in your..
Courage Education Faith Inspirational Life
Life
When you're courageous and confident enough, you get to live your life the way you want it to..
Life
Want
Way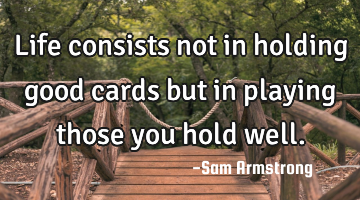 Life consists not in holding good cards but in playing those you hold..
Life
Hold